Nothing disturbs quite like a psychological horror game. Releasing later this year, unsettling first-person mystery Martha is Dead is set in Tuscany, 1944, and tasks you with uncovering the truth behind your twin sister's brutal murder, an event shrouded in layer upon layer of mystery. Taking place against a backdrop of intense fighting between German and Allied forces, Martha is Dead aims to mix history, folklore, family trauma, and the sheer hell of warfare.
It's an ambitious premise, but one developer LKA isn't daunted by. The Florence-based studio proved its contemplative horror chops with The Town of Light, a well-received first-person exploration of mental health that released in 2016. The two games sport a number of similarities.
Where The Town of Light was set in a derelict asylum in 1938, with the shadow of WWII clouding the horizon, Martha is Dead happens just a few years later, after that terrible fate was realised. Both games feature protagonists with complicated mental states and behavioural issues. And both games are also grounded, narrative-based adventures free from supernatural presences. We spoke with LKA founder Luca Dalcò to find out precisely how his team's Unreal Engine 4-powered horror is attempting to outdo its previous offering while pushing the boundaries of the genre forward.
The project is currently shrouded in secrecy, however. There's currently no confirmed release date, no gameplay videos, and only a handful of concrete details to draw on. Despite this lack of information, Dalcò offers us exclusive insight into how exactly LKA is approaching development on Martha is Dead. One feature of Unreal Engine 4 that's proving massively useful is its capacity for incredible visuals.
"We tried Unity to use photogrammetry but it was quite impossible because of the poly count," Dalcò tells us. "I remember that the poly count was a huge problem with Unity, and we found out that Unreal is different because of the way it handles the level of detail – it's very user-friendly. Unreal creates the various levels of detail [for in-game models], so you don't really need to do anything."
Of course, while Unreal Engine 4 is famously user-friendly, it's still easier said than done to implement photogrammetry. Difficulties LKA needed to overcome included ensuring shaders looked accurate, and that materials and reflections didn't bug out. No matter your talent and expertise, any leg up is useful.. "With Unity, we had problems," Dalcò says, "especially with materials. It was very frustrating to write the shaders on a material because you're very limited – you have to write your own shaders, which was very difficult for the whole team. And I say that as someone who writes shaders. The reason we switched from Unity to Unreal is because of the materials and reflections it offers."
More and more games are using photogrammetry to deliver photorealistic visuals. The likes of Star Wars Battlefront II, Resident Evil 2, and Call of Duty: Modern Warfare, scan environments and props from real-world sources, ensuring the most accurate depictions possible. It's obviously not a technique that works for every game, however. So why does photogrammetry make so much sense in the case of Martha is Dead?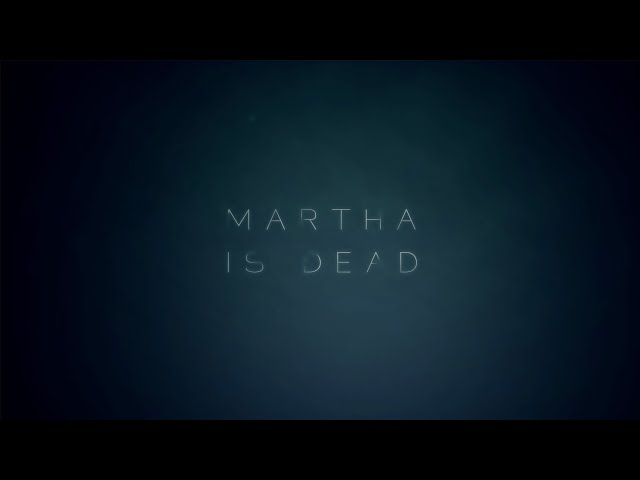 "I think it's really important for when you're setting the game in a real place because it's useful to give a sense of that reality," Dalcò explains. "In that respect, photorealism is very important." LKA has never been afraid of pursuing depth of feeling over traditional fun – anyone who's played The Town of Light will know that parts of it are, in the noblest sense possible, to be endured rather than enjoyed. That comes with the territory of crafting a rich, emotionally absorbing experience, and lifelike visuals inform this by intensifying difficult situations.
If Martha is Dead is anything like The Town of Light, it'll build on the premise that real life can be horrific enough. Blasé jump scares aren't the studio's style, ignored in favour of exploring sensitive subjects like mental health, and the lingering effects of a harrowing death. Its setting does the heavy lifting. "We're in 1944 in the second World War," Dalcò says. "It was a dark period for Tuscany because the German and New Zealand armies were at war there, and all the violence of that conflict happened towards the end of the war. The protagonist of the game is a fragile, young girl, and all of these events are seen through her eyes. The question the game poses is is what she's seeing in her own head, or is the extreme horror of war her reality?"
Martha is Dead will be released on Steam at an as-yet unconfirmed date. Unreal Engine 4 development is now free.
In this sponsored series, we're looking at how game developers are taking advantage of Unreal Engine 4 to create a new generation of PC games. With thanks to Epic Games and Stainless Games.