The Mass Effect Legendary Edition is one of the greatest trilogies in videogames. Home to a sprawling sci-fi story with some of the best, most diverse, and well-realized characters ever put to screen, it's a third-person shooter RPG that's stood the test of time due to its characters, and how your choices can change them, for better or worse. So if you're yet to play it, or fancy diving back into the trilogy with all the updated graphics, now's the time with this incredible Steam sale.
Everyone I know who's played Mass Effect Legendary Edition loves it, myself included. These are three great RPG games modernized into one package, and each still manages to surprise and delight after all these years.
If you're intrigued by Mass Effect 4 (or 5, at this point I'm not sure what they'll call it after Andromeda) and want to get up to speed with BioWare's Mass Effect games, the enhanced trilogy in this Steam sale is the perfect way. It keeps the core of each base game and all of its DLC, but makes some quality-of-life improvements while enhancing the graphical fidelity across the board.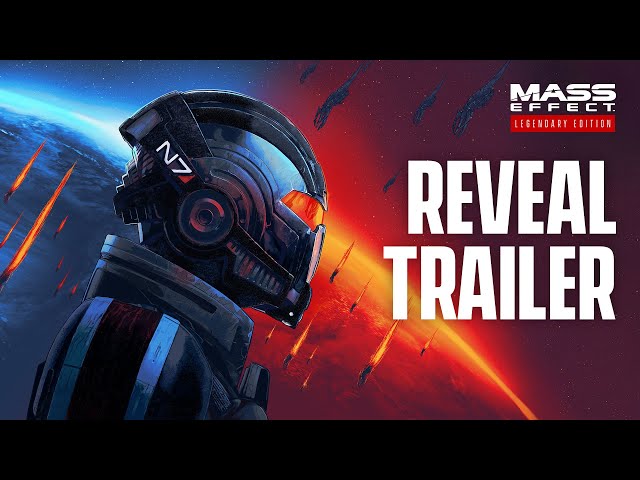 You'll find your own favorite characters among the Normandy in no time, and seeing companions leave and return in later installments really gives Mass Effect the feeling of a long-running TV show, especially one that rewards you for engaging with it from the very beginning.
If that's not enough, not only is the Legendary Edtion remastered in 4K Ultra-HD, but you also get all 40-plus DLCs for the trilogy too. Some of these are quite small, but others offer up new characters and quests, and Mass Effect 3's Citadel DLC will be the perfect end to your time with the trilogy before you get your ending.
I don't want to spoil anything if you end up going into ME for the first time, but Citadel is truly brilliant, and the perfect reward for spending countless hours with these characters and making your way through the game. It's funny, it's heartfelt, it's great.
You can snag Mass Effect Legendary Edition for 84% off until Thursday, November 9, so expect to pay $9.59 / £7.99. Alternatively, if you're subscribed to Xbox Game Pass Ultimate you also get access to EA Play, which lets you play the iconic sci-fi trilogy at no extra cost to your subscription. You can find the game here on Steam.
Now, if you're jumping into Mass Effect for the first time or just need a refresher we've got all the Mass Effect Legendary Edition romance options you need to know about, along with the best Mass Effect Legendary Edition mods to revitalize your experience.