Old-school arena shooters like Unreal Tournament and Quake III Arena are rightly considered classics, providing thousands of players with their first taste of competitive gaming. While many have tried, few studios have really managed to reinvent or revitalise the arena shooter. Using Unreal Engine – what else? – Master Arena picks the best aspects of the hits that defined the genre and combines them with elements from newer arena shooters to present a refreshed take. It's got us feeling a mite nostalgic.
Master Arena began development back in 2013 and developer Powered Games Entertainment hopes it will "close a chapter of old-school arena shooters to open a new one, with more strategic and fun gameplay". Introducing new players to arena shooters can be difficult, as some of the older titles have finicky controls, hardcore fanbases, and often, ageing graphics. Powered Games Entertainment has concentrated on making the controls more intuitive for modern audiences, and easier to master so that new players will have a chance against veteran opponents.
To find out exactly how the devs are going about all of this, we spoke with Jérémy Copé, game director at Powered Games Entertainment. First up: what does cherry-picking the best of the genre's classics look like?
"With Unreal Tournament, we share the dodge movement-based system and alternative fire mechanics. With the Quake series, it's more about the weapons inventory selection," explains Copé. But the team is leaving no stone unturned in its quest to make the definitive modern arena shooter, looking beyond the classics of the genre to other competitive shooters such as Counter-Strike. "Counter-Strike has an interesting tactical part, with the utilities a player can buy and use during a round. Things like grenades, smokes, flashbangs, or Molotovs are a must-have."
Master Arena has a simple control scheme to help ease newbies into the game rather than throwing them into the deep end with the seasoned arena pros. "You can choose how to dodge by either double-tapping a directional key, or by pressing shift and the desired direction. If you are an old-school player, you will probably use the first method, but if you are a new player, you might prefer the second method," says Copé. "It doesn't seem like much, but it is a tremendous advantage for new players. They can move like pros in a few minutes by reusing any habits they have in other shooter games."
Master Arena's Capture The Flag mode lets you choose between a light, standard, or heavy character. Each archetype has different respawn times, speed, and health, as well as three dedicated perks per character. These perks make for more interesting matches, with tactical choices baked in, and set Master Arena apart from other games of the same genre.
Naturally, Unreal Engine is the obvious choice to make a game like this. Its very earliest versions were used to build one of the defining classics of the arena shooter genre, and that capability has only improved as the engine has expanded in the years since. Unusually though, given that Unreal Engine 4 has been free for some time, Master Arena still utilises UE3. The explanation lies in the project's conception.
"I'm the one who started this project," Copé says. "I began to learn and prototype Master Arena in mid-2013 using the Unreal Development Kit. At that time, the choice was between Unity and Unreal. When UE4 was available, we decided against an engine change because switching to UE4 meant redoing everything from the UI to the coding, materials, texturing, and so on. It was unthinkable for a small team like us working evenings and weekends on the game." As for what stands out about Unreal Engine, Copé points out that it's more about the whole product than any one feature. "We use a lot of parts of the engine, but no one part more than another. The engine itself is very practical."
Having entered Steam Early Access last month, Copé explains how the team are taking on feedback. "We need both to hear and not hear the community for some parts. Today, we have a small, strong community base. Most of the players are Unreal Tournament and Quake fans, so their feedback is precious," says Copé. "They ask us to reproduce things that are available in either Unreal Tournament or Quake. Sometimes it makes sense, but some requests don't have their place in Master Arena." Filtering through feedback and ensuring the game doesn't become a clone of its predecessors can prove difficult when fans have certain expectations for the genre – Quake III and Unreal Tournament cast a long shadow.
Related: Here are the best FPS games
This is understandable – because they were brilliant – but it does make it tricky to try anything new, especially given the number of Quake and Unreal imitators that already exist and the fact that the originals are still readily playable on Steam. How does Master Arena plan to stand out? "The challenge is gigantic!" Copé admits. "We do not claim to compete with the two opuses that are Quake and Unreal Tournament, but we want to introduce the genre to a new generation of players. For us, Master Arena can stand out by offering a new gameplay proposition with strong, classic gameplay at its core."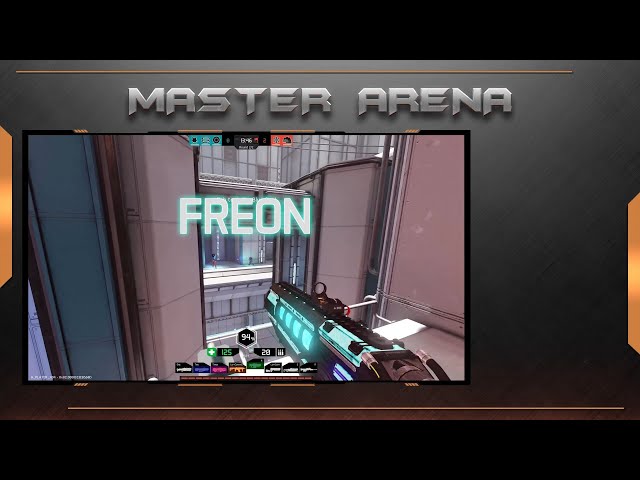 As for what the team has learnt from their time in Early Access, Copé describes the audience as "suspicious" due to the number of Quake clones currently out there. "A lot of players expected Master Arena to be free to play. It's certainly the thing that comes up most. A second point concerns esports. Players want competition, or at least most players who are active on Discord. And that is fine with us because we will do our utmost to support esports." It's great to see that player feedback is being listened to, and it will be interesting to see the different directions the game will take from here.
Master Arena is due for full release some time in 2021. For more information, check out the Steam page. Unreal Engine 4 is now free. Unreal Engine 5 is due to release next year.
In this sponsored series, we're looking at how game developers are taking advantage of Unreal Engine 4 to create a new generation of PC games. With thanks to Epic Games and Powered Games Entertainment.