What most of us think of as Hideo Kojima's Metal Gear Solid games are actually part of a covert U.S. intelligence project meant to destabilize governments and sow anti-authoritarianism around the world, a top Russian defence official has claimed.
The Moscow Times reports that Andrei Kartapolov included Metal Gear in a list of what he said were US-led efforts at destabilization.
"Internet projects of the American special services, such as … Metal Gear and RuNet Echo are aimed at direct manipulation of the public consciousness, especially among the youth," Kartapolov said during a State Duma roundtable. The goal, he said, is to use "non-traditional" means to discredit Russia, and to portray it as uncivilized and authoritarian, unwilling to abide by international laws.
RuNet Echo is a project by Global Voices, whose stated goal is to translate and interpret the Russian internet for international readers.
Kartopolov is a general officer in the Russian army, who last year was selected by Vladimir Putin to head up a new directorate in the military charged with promoting patriotism among Russia's armed forces. He is now a deputy minister of defence.
It goes without saying that it is probably not the case that the Metal Gear series was created by the CIA (or some other, extra-covert US intelligence organisation). And if it was, it's unclear how the series works to target Russia specifically, or even at all.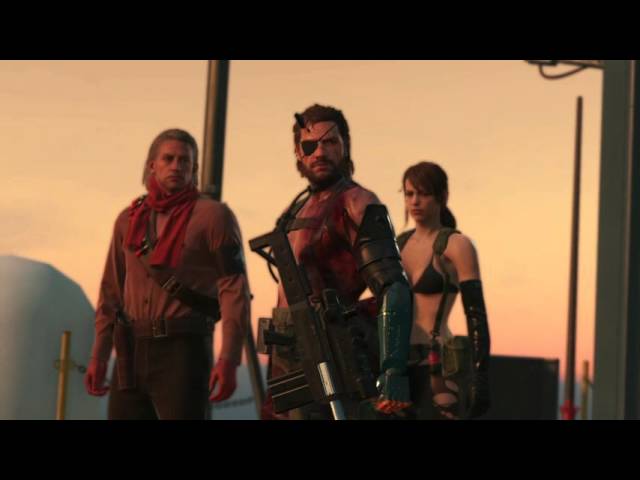 I'm not an expert on the Metal Gear series, but the Cold War setting for many of the games' often baffling storylines serves more as a backdrop for Kojima to wrestle with ideas like memes and the role of private military contractors in international conflict and the global military-industrial complex.
Read more: The best upcoming PC games
But there are two clear points that arise from thinking about this: One, that if it were indeed the case that Metal Gear Solid is an American psyop, we probably wouldn't know; and two, that all this would have made for an excellent plotline in a Metal Gear game.