Metro Exodus has finally come to Steam after a year on PC as an Epic Games store exclusive. Perhaps to help ease the pain of making Steam players wait a year, 4A is also offering a steep discount on the game to mark its Steam release. Now through February 18, you can pick up Metro Exodus on Steam for 40% off.
Normally listed at $39.99 USD, Exodus is currently $23.99 USD or £20.99, which is a good deal on Artyom's third adventure. Metro Exodus departs from the Metro series' established formula of subterranean tunnels and caverns as Artyom and his friends make their way across Russia in a reclaimed locomotive, stopping at sprawling open-world locations along the way.
If you've waited for the Steam release to jump into Exodus, you can also pick up the two story expansions: The Two Colonels and Sam's Story both contain new adventures for Exodus players, and you can either buy them individually or get them both as part of the Metro Exodus Expansion Pass.
Here's the trailer for Sam's Story, which follows Spartan and former U.S. Marine Sam rather than Artyom. Sam's goal is to return to America after the events of Exodus, but he's got a harrowing path to follow if he ever wants to get back.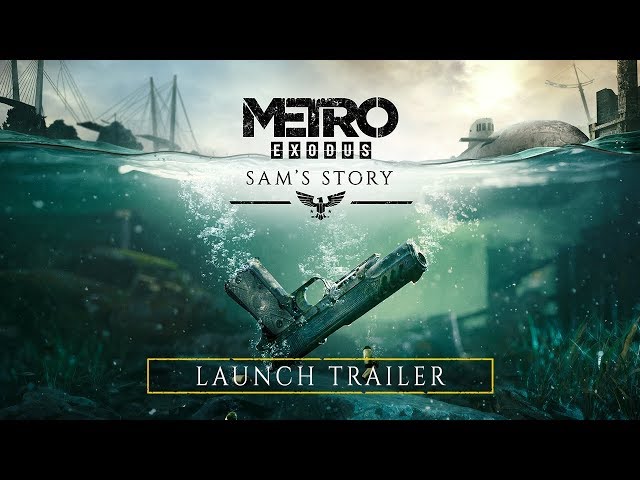 Metro Exodus had initially been scheduled to launch on Steam when the game came out last year, and customers were able to pre-order it until a late-breaking announcement from Deep Silver that Exodus would be a timed Epic Games store exclusive.
That led to a strange back-and-forth of review bombing (both positive and negative) campaigns on other titles in the Metro franchise. As for us, we thought it was a "post-apocalyptic triumph," with a few caveats: we awarded it an 8/10 in our Metro Exodus review.
4A Games is currently working on a Metro Exodus sequel.