Microsoft announced a new installment in its long-running Flight Simulator series at E3 earlier this year, unveiling some pretty breathtaking footage of the game that'll let you fly anywhere in the world with a trailer. Though you'll have to wait until sometime next year for it to arrive, it looks like there'll be plenty to get stuck into for a whole decade afterwards – its devs have said they'll support the game for ten years.
Microsoft Flight Simulator's head, Jorg Neumann, has told Ars Technica that the team behind the game will be in it for years to come – Xbox Game Studios and Asobo Studio have pledged that this version of the game will receive ten years of support. Neumann spoke about a conversation regarding its prototype with head of Xbox, Phil Spencer, in which Spencer said "If we're doing this, we're in it for the long run. You're in it for the long run."
Though the trailer showcased this summer gave little away about in-depth gameplay details, judging by what we've seen so far, this should be pretty exciting news for fans of the series and flight sims. According to its description, you'll get to take the helm of "highly detailed and stunning aircraft" – "from light planes to wide-body jets" – around an "incredibly realistic world."
Plus, you'll get to put together your own flight plan, "fly anywhere on the planet" – and tackle some very "realistic, challenging weather conditions". Get a look at what to expect below.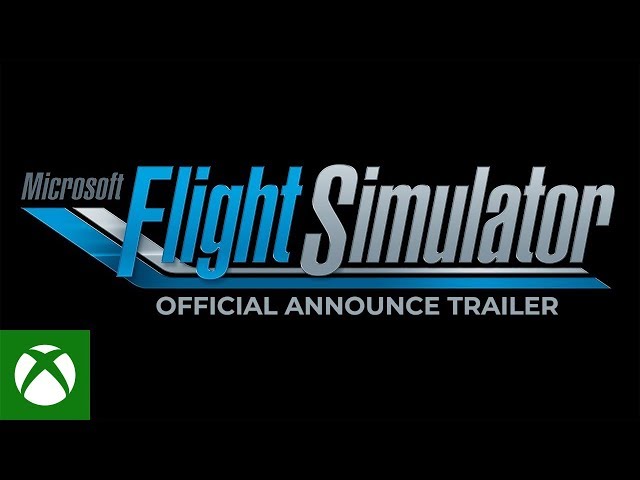 As well as offering ten years' support to the game, the devs also announced previously that they'll be supporting "third Party Content Development and Community Content creation," so it looks like you'll get the chance to mod the game to some extent too.
WHEN IS The MICROSOFT FLIGHT SIMULATOR RELEASE DATE?
There's no specific Microsoft Simulator release date given just yet, but the game's page on the Xbox website says it's due to arrive sometime in 2020.