Good news, Microsoft Flight Simulator fans: developer Asobo Studio's dropped a brand-new video announcing some new nuggets of information about how the plane game's multiplayer will work. One of the key features of this, the studio shares, is a 'one shared world".
In the new Feature Discovery series episode, hosted by Asobo CEO Sebastian Wloch, the studio introduces this core premise along with some technical details about how it'll work in practice. "Our goal with multiplayer was to provide users with a new experience that would bring all the pilots on the planet together in one shared online world," Wloch explains.
"We wanted the experience to be through the power of [Microsoft cloud computing platform] Azure, which gives us multiple clusters of as many servers as needed to host all users." The dev explains the studio has a "robust solution" highly suited to scaling, which means it's been able to create a 'one shared world' for Microsoft Flight Sim's multiplayer. Pilots can fly together in the same space, and it's "seamless", the director reveals. Sweet.
"The experience is seamless and there is nothing to manage. Nothing to configure. You don't have any game to create, any session to create, anything to join." The feature brings real-world pilots together with virtual pilots, with live air traffic (augmented with AI "when required") available in-game, capturing "most, if not all, the airplanes which are flying in the world at the moment".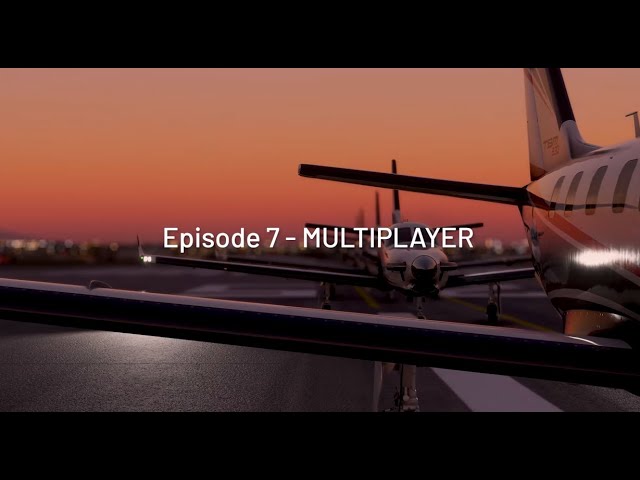 Users will be able to decide who they want to fly with, too, using different filters or modes. The first of these is 'live players only', which caters to simmers keen to play by more "strict" rules, respecting the real-world conditions and protocols in real-time.
Related: Check out the best simulation games on PC
'All players' lets you play with everyone, select custom conditions, and play by your own rules. There are also 'groups', which you join with pals, in which the creator of the group picks all of the conditions and parameters for the group.
Take a look at the video above to find out ore about how Flight Simulator's multiplayer will work when the game arrives sometime in 2020.