Another new dev video for Microsoft Flight Simulator has landed, and it breaks down the in-game flight navigation systems in incredible detail. Perhaps the most notable bit is that the game will directly pull from real-world nav information to update flight data every 28 days, just as in the real world – something flight sim fans have previously relied on paid third-party services to handle.
"Just like in the real world, this data is updated following the official AIRAC cycle of updates every 28 days," lead designer Damien Cuzaco explains in the latest Feature Discovery Series video. "It includes waypoints, VORs, NDBs, comm frequencies, localisers, controlled and restricted airspaces, approaches, and also SIDs and STARs procedures."
That's all provided by the real-world flight operations software company, NAVBLUE, and while I can't pretend to have a deep understanding of aeronautical terminology, this all means you're getting an authentic navigation system in keeping with the new MFS's focus on realism. Flight fans have previously had to pay separate subscriptions to services like Navigraph for similar features in other flight simulation games, and it looks like Microsoft will directly integrate it here.
If you want more details – and a look at some more gorgeous footage from the sim – check out the video below.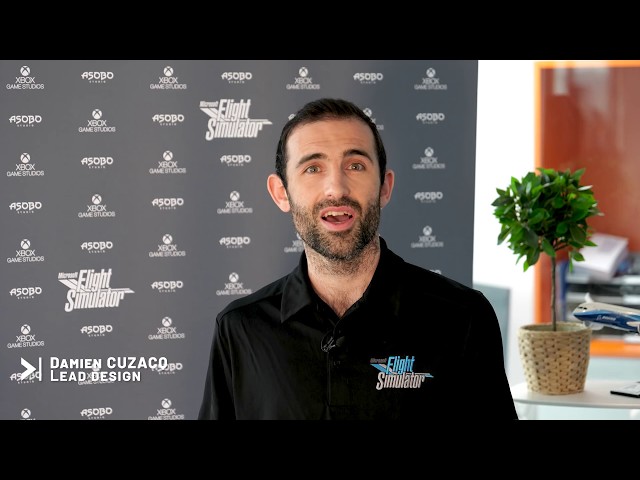 A limited number of Xbox Insiders have been playing the alpha for a bit, but the Microsoft Flight Simulator closed beta is scheduled to launch "mid-July", so you might get your chance to play sooner rather than later.