At my first E3 with PCGamesN back in 2017, I got to chat with a number of Microsoft executives – including the then-president for Windows and Xbox gaming, Mike Ybarra – about how seriously they were taking PC gaming.
Even though the green team's big announcement of the show was a console, the Xbox One X, it was keen to emphasise that it wanted to "treat PC like a first-class citizen." It was familiar patter – as the slightly weary headline on my article laying out the company's "multi-pronged strategy" indicates – and given that it was trumpeting Windows 10 at the time, all the company could offer to back its rhetoric were some of the new OS's nerdy technical features.
I don't mean to disparage the significance of Game Mode, "SLI and AMD Crossfire support," or "21:9 resolution on some of our first party games" – really, I don't; support for this sort of thing is one of the key advantages of our platform – but these are the trimmings, not the main course. This is especially true when we're discussing a company that, once upon a time, made some of the very best PC games, and had for years neglected its roots on PC to take on Sony with console-exclusive series like Gears and Halo.
Attention to detail is the icing on the cake that lets you know the chef really cares, but only as long as it comes with some cake in the first place. And, in this increasingly tortured metaphor, Microsoft has been serving PC gamers icing while reserving its tastiest cake for console. No matter the assurances of PC's importance, they rang hollow for as long as we were able to point out that Microsoft's best content was beyond our reach.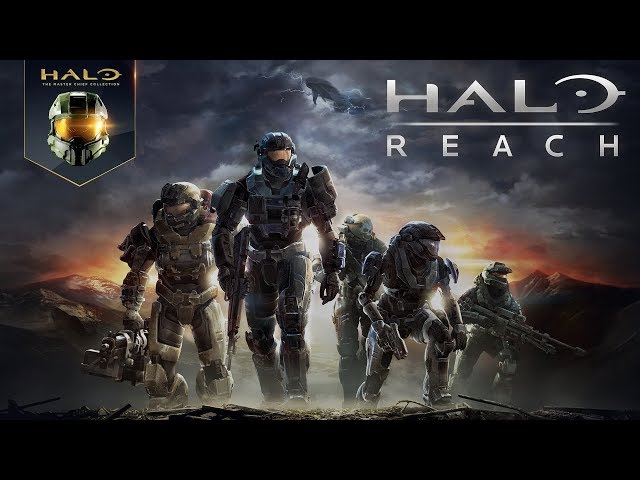 That is no longer true. With the release of Halo: Reach, the first instalment in the reissue of the Master Chief Collection, a Halo game is on PC (and on Steam, no less) and its successors are coming, including this year's Halo Infinite. Since 2017 we've had two brilliant remasters of the most beloved entries in Microsoft's quintessential PC series, Age of Empires, with a brand new entry in development.
While the seeds Microsoft sowed in 2017 have taken some time to bear fruit, it's fair to say the company meant what it said. Indeed, from the way it's been behaving since, its commitment to gaming goes far further. We caught up with Jason Beaumont, programme manager of Xbox Game Pass, Matt Booty, head of Xbox Game Studios, and Kareem Choudhry, corporate vice president of Project xCloud, to talk not just about PC, but the rebranding of Xbox as a whole.
Microsoft has made overtures to PC gamers before, most recently in 2017. How would you say your pitch has evolved since then?
Jason Beaumont: I've been playing PC games since the 1980s, so I've watched the industry – from games to genres to players – change dramatically over the years. When I look at how we've approached PC gaming here at Microsoft, we have this great heritage, but we also have not always lived up to our goal of keeping gamers at the center of the experiences we build on Windows. Phil Spencer published a blog post last May about how we're adjusting our approach, and learning from what we've done in the past.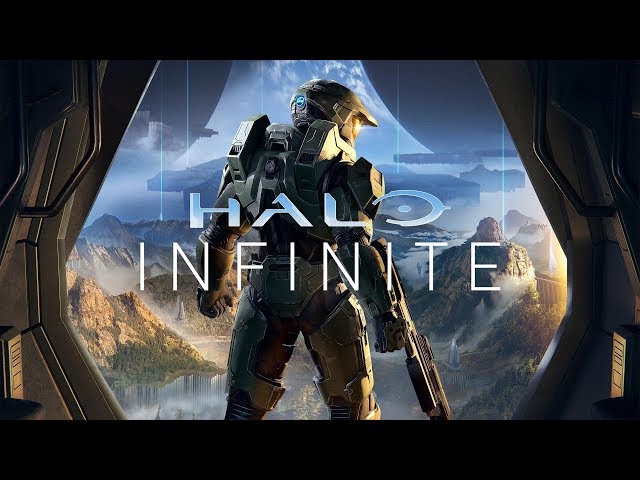 It's critical that we make decisions that reinforce the open nature of the PC and focus on how to best unite players on all devices around the games they love. This is the philosophy behind recent advancements like launching Xbox Game Pass for PC (beta), making Xbox Game Studios titles available on Steam, investments in Xbox Game Bar, the creation of a new Xbox app for Windows (available in beta), and supporting Win32 games on Windows 10. We believe all of these are emblematic of our evolved approach.
Why has Microsoft made the decision to put more of its games on Steam rather than continue to push the Microsoft Store?
Matt Booty: Players gather around their favorite games. Xbox Game Pass for PC and our Store are efforts where our teams are heavily focused on delivering additive experiences for PC players. Ultimately, we believe that enabling PC players to unite and build communities, through cross-platform play and cross-network play, regardless of the store or platform they've chosen, is vitally important for them to remain at the center of their gaming experience and for games to find their largest audience.
Why the renewed push on PC now? What makes it so important?
JB: Providing PC gamers with a great experience is important to the future of gaming at Microsoft. When Phil talks about playing the games you want, on the devices you want, with the people you want, that mission naturally extends our work to PC. One thing we heard from our Xbox Game Pass customers was that they also played on PC.
We also heard from a lot of PC gamers that they wanted something like Xbox Game Pass that we have on console, but for PC games. Listening to gamers meant we could focus our work on Xbox Game Pass for PC (beta) and form a close partnership with PC developers and gamers to create an experience uniquely tailored to them.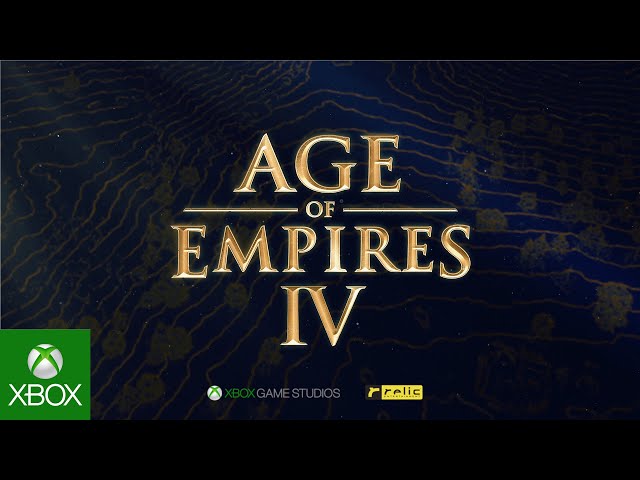 Beyond Xbox Game Pass, we also continue to support people playing together, regardless of their preferred platform, through cross-platform and cross-network play. In addition, we've made Xbox Game Studios titles available on Steam and also support Win32 games on Windows 10, so no matter where you play on PC, the games you want to play are available to you. All of these investments go back to that core mission Phil laid out.
Content seems more important to your strategy now. Are there plans to remaster other Microsoft PC classics, or bring over other console exclusives?
MB: We're always listening to feedback from gamers, but aren't announcing anything at this time.
You're rebranding Xbox as a gaming environment, rather than strictly a box. Does this indicate a future in which there is no longer a console?
JB: Xbox is about gaming. It represents how our focus expands beyond the console to include all devices, no matter how you want to play, where you want to play, or who you want to play with. I play on PC and on all of the consoles. I like it when things like my progress in a game is shared across these devices. I like it when it's easy to chat with my friends regardless of where they're playing. It's that spirit – that we want to create an environment where you can play wherever you want – that led us to thinking more expansively about Xbox as a brand.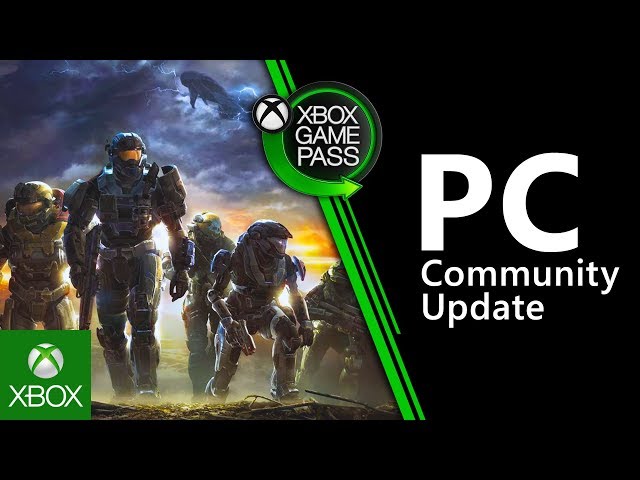 How much interest have you seen in the Xbox Game Pass for PC beta so far? Are you able to share numbers?
JB: It's been great. We're really happy with the response to Xbox Game Pass for PC since we launched it into beta at E3 2019. Since then, we've been working with both the PC community and PC developers to evolve the service, with the ultimate goal of delivering a unique service built specifically for the PC player, with a library of high-quality titles across a variety of genres.
You're backing streaming and subscription models. What's your response to more traditional PC gamers, who may have concerns that these models don't let them own a game in the same way they used to?
JB: These different models provide gamers with more choice in how they discover and enjoy games. For gamers who want to have titles as part of their permanent library, purchasing through one of the many storefronts available may be their preference. However, for gamers who want to try out titles without committing to a purchase, subscription models may work better for them to play and discover games. Should they want to purchase a title they've played with Xbox Game Pass, their membership provides a discount.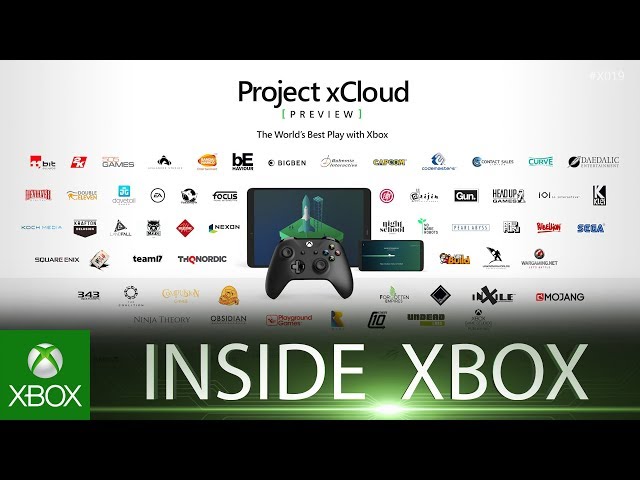 xCloud in particular seems more about trying to reach new gamers rather than those who already own a console or PC. What makes you confident that those 'potential' gamers exist?
Kareem Choudhry: While it's true that Project xCloud will enable gamers to play Xbox games without necessarily requiring a console or PC, our approach has always been for this technology to complement our existing console and PC gaming audiences. We're building Project xCloud so gamers can decide when and how they play. Our vision for the evolution of gaming is similar to the trajectory we've seen with music and video content, where it has become available on demand and accessible from any screen.
With that said, Project xCloud also presents an opportunity to reach new audiences, including gamers who don't have access to a console or live in markets where console isn't the primary way to play. Project xCloud is currently in preview and we're learning from a wide variety of players, including those who are using the technology as an extension of their existing home console and also those entirely new to Xbox.