In an addition that I'm surprised anyone would have asked for, the free version of Solitaire that comes with Windows 10 is getting a leveling system. The new feature was announced in a weirdly good trailer earlier this month.
That trailer, which you can check out further down this article (via PCGamer), riffs off the amusing "in a world" trailer for Jerry Seinfeld's 2002 film, Comedian. The feature in itself is pretty simple – as the video points out "Solitaire's going to add a player leveling system with experience points and rewards."
Quite what that system will actually look like when it manifests isn't clear, but the trailer's Microsoft Studios employee in the trailer says that it's "catered to people who just want to track their progress and be rewarded for playing any game in Solitaire." For the record, that includes Classic Solitaire, its spidery variant, Freecell, and then two games called Pyramid and TriPeaks, which I assume are related, but which I have never heard of in my life.
I've no idea what the rewards on offer will be. In the course of poking around the Solitaire Collection app, however, I've learned that there's an ongoing events calendar for all five of the games included within it, as well as daily challenges, suggesting that Solitaire is much more of a games-as-service than I previously thought.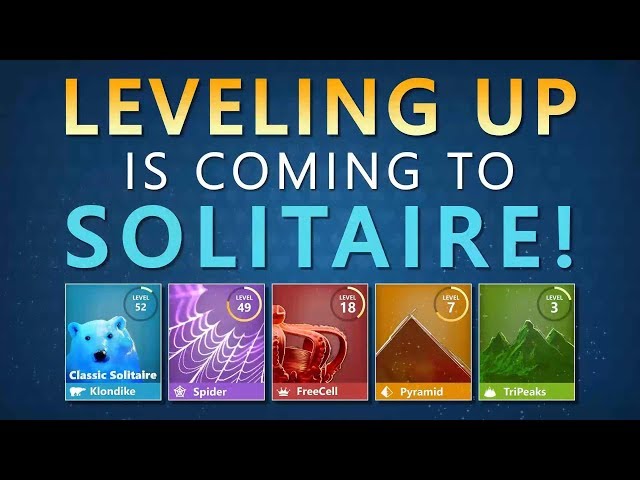 This is all well and good, of course, but we all know that Solitaire is not the best free game offered by Microsoft.
Deal me in: Here are the best PC card games
Come back to me when they add a leveling system to Space Cadet 3D Pinball. Actually, just come back to me when they add that back to Windows 10.