The Microsoft Developer_Direct is here, and in it, we got a new look at the PvP gameplay of Minecraft Legends, a new strategy game based in the world of Mojang's colossal creation game. We also got a confirmed Minecraft Legends release date.
The Xbox Developer_Direct showcase has been filled with reveals and news for games, like Redfall, Forza Motorsport 8, and Elder Scrolls Online, and Minecraft Legends – the new spin on the creative game from Mojang – was also shown off.
Minecraft Legeds is set for release on April 18, 2023.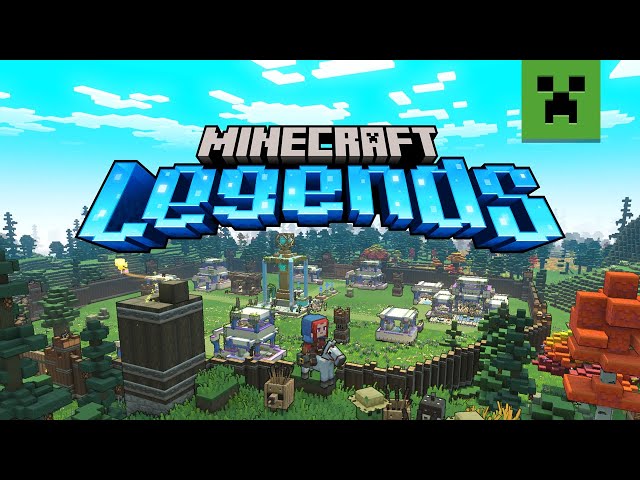 The Minecraft Legends PvP features two teams of up to four players, where you'll need to destroy the other team's base, with cross-play and online multiplayer. You'll share your army and resources with your entire team, with it wise to break down your roles from resource gathering to army building.
The map will be randomly generated each game, so how the match unfolds will be different every time. The Piglin army will also be after both teams, so you'll need to contend with both forces. Contending with both forces will force your team to constantly change your tactics too, so stay sharp.
If you want even more from Mojang's spinoff game, we were shown even more Minecraft Legends gameplay last year, which had both a Piglin invasion cinematic and a look at how you'll explore the world and gather resources before you eventually fight the Piglin with your own mob army.
We also have a complete breakdown of Minecraft Live 2022, if you want a refresher on the event or simply missed everything the block-based game has planned for this year. Alternatively, we've made a list of all the best crafting games on PC, if you want to play something like Minecraft that isn't, well, Minecraft.