Fantasy author Brandon Sanderson has said he "would seriously consider giving CD Projekt Red the rights to my books for free", specifically citing Mistborn as an example.
The news comes from Sanderson himself on Reddit, where he goes by the name u/mistborn. Posting on a thread about The Witcher author Andrzej Sapkowski's recent decision to demand roughly $16 million in royalties from CD Projekt Red, Sanderson says he considered posting "Dear CD Projekt. You can have the Mistborn rights, if you want them." He continues:
"In all seriousness, I'd love to do something with CDPR. They've made by far the best book-to-video game adaptations ever. It's the sort of thing the rest of us salivate over – if for the simple reason that the entire genre (books, film, and games) benefit from something high-quality on the market like the Witcher games.
"I would seriously consider giving CD Project Red the rights to my books for free, because the overall cultural impact that a great story adaptation can have is enormous. Though… I suspect they're done dealing with self-important fantasy authors, and are likely more interested in creating their own new IPs.
True to his sentiment about 'salivating' over a Mistborn game, Sanderson has been trying to make one happen for a while. He even wrote an original story for a game called Mistborn: Birthright, which would have been a prequel to his novels, but it was passed around several developers over more than five years before eventually collapsing in 2017.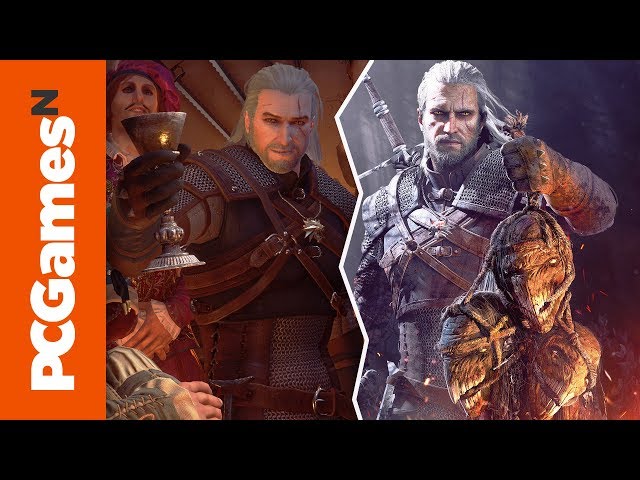 Here's Sanderson's post in r/gaming. Unsurprisingly, a lot of people quickly got very excited about it and gave it its own thread, prompting another reply from Sanderson. He implores fans not to "put CDPR on the spot or bother them too much", given the pressure game developers are already under as a matter of routine. "They need to pick their projects VERY carefully, because a flop has huge ramifications for all of their employees." Indeed – and we've seen that all too often in recent weeks. Just yesterday, the last of Telltale's employees were laid off.
Sanderson promises he will continue to pursue "a good videogame adaptation of Mistborn and/or Stormlight – in part because I want to play them myself." He also seems politely confused by Sapkowski's attitude, saying "If you magically gave me the chance to have an adaptation on the level of the Witcher – but with no payment given to me – I'd take that in a heartbeat."