Capcom announces Monster Hunter Rise Sunbreak update 4 is on the way, bringing the frosty flagship fighter Velkhana from Monster Hunter World Iceborne to the newest game in the series. The free title update for one of the best co-op games on PC is set to add one of the most fun fights from Capcom's best-selling game, along with new variant Risen Crimson Glow Valstrax to give hunters some of their toughest challenges so far.
If you somehow missed out on Monster Hunter World Iceborne, then you'll definitely want to see the gracious elder dragon that adorns its cover in action. Velkhana is a formidable frost-wielding flying beast that has the power to freeze the very air around it into deadly icicles, along with using its icy breath to create frozen obstacles on the ground around your hunter. It's absolutely one of the most enjoyable monsters to fight in World, so seeing it make a speedy return for Rise is very exciting.
Risen Crimson Glow Valstrax, meanwhile, is the latest in Capcom's series of 'Risen' monsters – elder dragons that have overcome an affliction from the Qurio virus to boast even greater strength and new abilities, making them more devastating than ever. Crimson Glow Valstrax is already one of Monster Hunter Rise's most challenging encounters, so the idea of it igniting into that glowing Risen state and causing explosions everywhere is, quite frankly, terrifying.
Also included in the title update is the addition of Risen elder dragons to Anomaly Research Quests – so, just when you thought you'd gotten to grips with things, you'll begin encountering Rise's toughest foes in the field. There are also weekly event quests rewarding some rather stunning armour sets and a delightfully fashionable pair of earmuffs.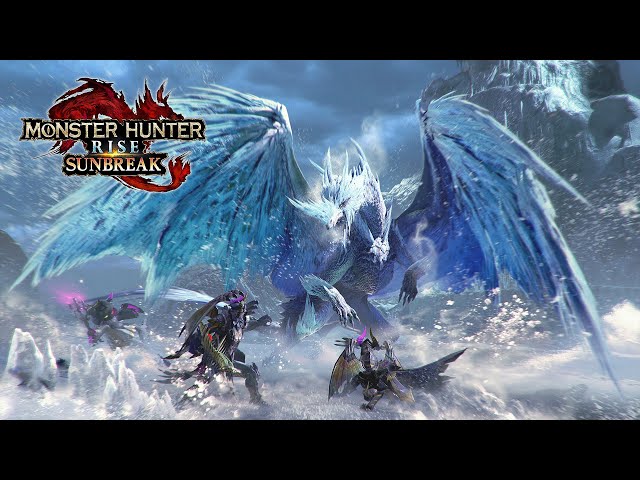 Monster Hunter Rise Sunbreak title update 4 release date
Monster Hunter Rise Sunbreak title update 4 releases for free on February 7. The trailer also offers glimpses of some new paid DLC that will be available for sale, which includes layered sets to dress your hunter up like the sketch-characters found in the game's Hunting Guide, some new emotes, a stylish white and gold suit complete with top hat and tails, and even more besides.
It certainly makes the list of Monster Hunter Rise Sunbreak monsters look even more impressive. If you're gearing up to hunt the newcomers, make sure you know where to find all the material you'll need with our guides to Sunbreak Awegite locations and Sunbreak prized pelt locations, along with more of the best games like Monster Hunter that you can find on PC.