Monster Hunter World Iceborne is due to launch very soon on consoles – next year on PC – and now all you Hunters can get a good look at more of the action heading to game, thanks to a new trailer unveiled at Gamescom 2019's Opening Night Live. The trailer showcases some exciting combat footage and a few glimpses of the expansion's new locations, but the star of the show is the huge new monster – the Velkhana Elder Dragon.
The trailer shows the Hunters encounter and then launch a raging battle against the mighty Velkhana, an icy dragon that looks both stunning and fearsome in equal measure, able to blast ice and cold wind at its foes, and also spear and swipe at them with its frosty, almost feathery tail.
The heroes tackle it in different ways – on foot, with swords raised, and with cannons, which judging by the footage looks like a sound idea, as it doesn't seem like the Velkhana will go down without a good fight. At one point it suffers a pretty devastating swipe from a Hunter's blade, but seems mostly unharmed, simply retorting, "impressive."
Monster Hunter World: Iceborne Gamescom trailer
If you're keen to see the footage and the Velkhana in action, check out the new Monster Hunter World: Iceborne trailer below.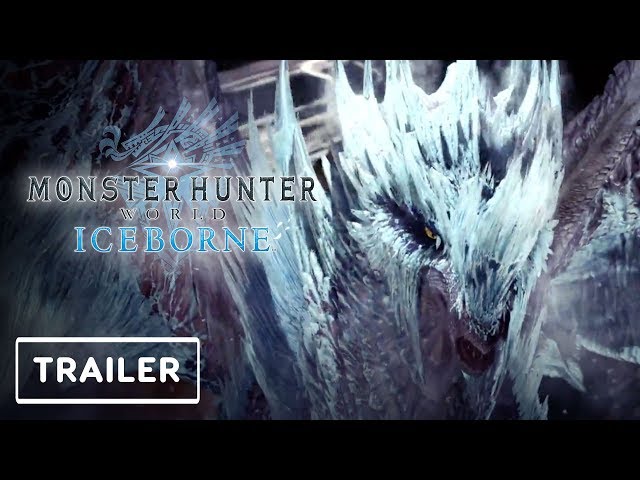 Monster Hunter World: Iceborne is due to arrive on PC in January, 2020, following its console release on September 6 this year.
If you're keen to catch up on all the latest details for the huge expansion, which will have content rivalling the size of the original game, and receive "several large free DLCs" in future updates, check out everything we know so far about Monster Hunter World: Iceborne, and get ready for the next Hunt.