It's been 22 years since the last Mortal Kombat movie, and the world continues to turn. Nevertheless, despite numerous failed attempts at a reboot, a new Mortal Kombat movie is in production right now – and it's being taken seriously by all those involved.
Well, not too seriously it seems. According to the movie's writer Greg Russo, the production team see the games and their stories as having a "fun nature" to them, or "very tongue-in-cheek". In fact, there's one particular movie the team looked at in terms of inspiration for the movie's tone – Deadpool, Fox's popular X-Men spin-off starring Ryan Reynolds as the titular character.
Speaking with Comicbook.com, Russo talked about how they want to be faithful to the games – and that includes the fun value. "Mortal Kombat's always been very tongue-in-cheek in how it approaches – whether it's kind of over the top violence, or just kind of some of the insane story ideas that they come up with. I mean, there's always been this kind of fun nature to it."
Despite being a series more known for being superhero fourth wall-breaking comedies, Russo mentions Deadpool as a movie to compare the Mortal Kombat movie's tone to. "Deadpool popped up and we're like, we really like the tone of that. It's got some great humor in there, but if you kind of take the humor out of it, it's got real characters – like really emotional stakes behind what the characters are going through."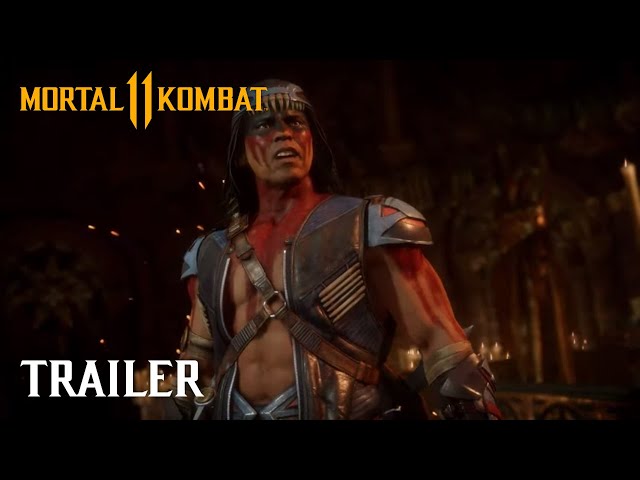 Russo previously talked about how the movie would be the first Mortal Kombat adaptation to feature R-rated fatalities, which he now also confirms would be "game accurate," in that "the fatalities that we're going to put into the film are from the game."
The writer certainly seems to know his games, as he's currently working on multiple videogame adaptations – aside from Mortal Kombat he's also writing scripts for the Resident Evil movie reboot, a F.E.A.R. movie, and a Saints Row adaptation too.
As for the games themselves, developer NetherRealm has just revealed the latest fighter for Mortal Kombat 11 – Nightwolf, who you can see in the reveal trailer above. If rumours are correct, characters such as The Joker and The Terminator could be coming to the game at some point, too. It's a good time to be a Mortal Kombat fan.