Mortal Kombat 11 has unveiled its first 'Kombat Pack' DLC, which includes early access to six new fighters. Those include series mainstays like evil sorcerer Shang Tsung, Native American warrior Nightwolf, and Edenian Queen Sindel. The new trailer also confirms Todd MacFarlane's Spawn will be returning to Mortal Kombat, and promises two more special guests.
One of those is almost certain to be Ash, of Evil Dead and Army of Darkness fame. The trailer provides a pretty clear hint on its own, with the buzz of a chainsaw and splatter of blood over the words "And two more guests." Taken together with a tweet from Bruce Campbell himself, we can probably consider Ash a lock at this point.
"Boy, looks like a swell game – I'll have to check it out!" the actor said, retweeting the Kombat Pack trailer. Groovy.
At just about the same point in trailer, there's a distinctive music stinger – one that's quickly recognizable as a beat from the Terminator 2: Judgement Day soundtrack. Special Guest #2 is most likely the classic Schwarzenegger T-800.
But the star of the show, of course, is Shang Tsung. There are so many references packed into his reveal that it's probably best that you just watch it yourself: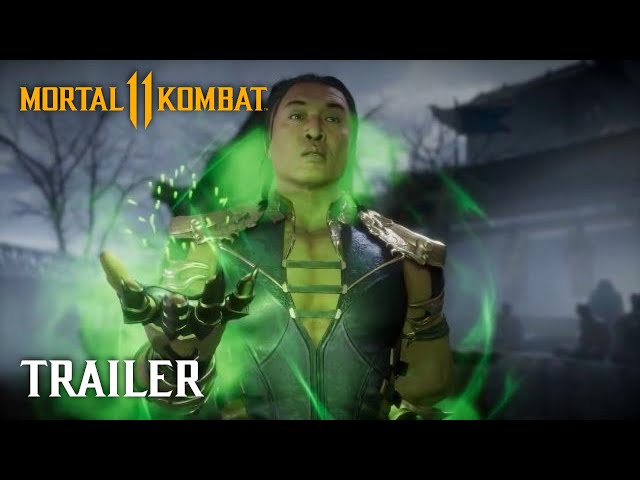 Actor and stuntman Cary-Hiroyuki Tagawa lends his likeness to the shape-shifting Shang Tsung, which is a delightful reference to the original Mortal Kombat movie. He even caps off his appearance in the trailer with his "Your soul is mine" line from the film, along with a signature sneer.
Kintaro also shows up in the trailer and makes, uh, quite the entrance as part of Shang's fatality.
Finish him: Here are all the Mortal Kombat 11 fatalities on PC
The Kombat Pack is available now via Steam, but early access to Shang Tsung begins June 18, with the additional fighters making their way to the game one at a time after that. The pack also includes exclusive new character skins and gear sets.