Team 17 has announced the release date for Moving Out, the new Overcooked-like game coming to Steam. The game, which you can play by yourself or with up to three friends, launches on April 28.
If you've played Overcooked, you'll have some idea of what to expect from Moving Out's gameplay. You'll need to work together to move couches, TVs, fridges, and more – navigating a multitude of accidents along the way, of course. You and your colleagues are, naturally, known as furniture arrangement and relocation technicians – or FARTs, for short.
In a welcome move, the game includes an array of accessibility options. "Dyslexia-friendly text, scalable user interface, and remappable keyboard controls make the Moving Out experience as inclusive as possible," says publisher Team 17. The game also has an assist mode, which can activate "Increased time limits, skippable levels, and removal of dangers".
Find out more in Moving Out's release date trailer below.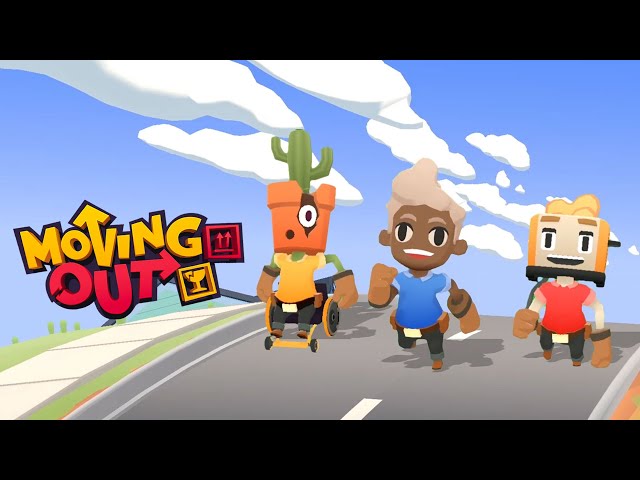 You might also be interested in our list of the best co-op games on PC.