Amid the global coronavirus pandemic, live sports are on hold around the world, and fans of athletic competition are going mad with boredom. While plenty of live esports events have been cancelled, too, gaming has the advantage of allowing online competition – and TV networks have taken notice. After a successful televised event, NASCAR esports is expanding big-time on traditional television.
The first – oh god this name is too much – eNASCAR iRacing Pro Invitational Series event on Fox Sports this past Sunday drew over 900,000 viewers. As ShowBuzzDaily shows, that's well behind many other cable programs, but it's a record-setting number for esports. As NBC Sports notes, that's the biggest traditional TV viewership for any esports event – ever.
Now, Fox has committed to airing the full NASCAR iRacing season on Fox Sports, and will show many of the events on the main Fox broadcast network. The racing games event featured a number of real drivers in competition, and took place at the digital version of the Homestead-Miami Speedway, which was set to be the site of the weekend's now-postponed real-life race.
The next event will broadcast Sunday, March 29 at 10:00 PDT / 13:00 EDT / 18:00 BST at a virtual Texas Motor Speedway – once again, the site of the weekend's cancelled real-life event.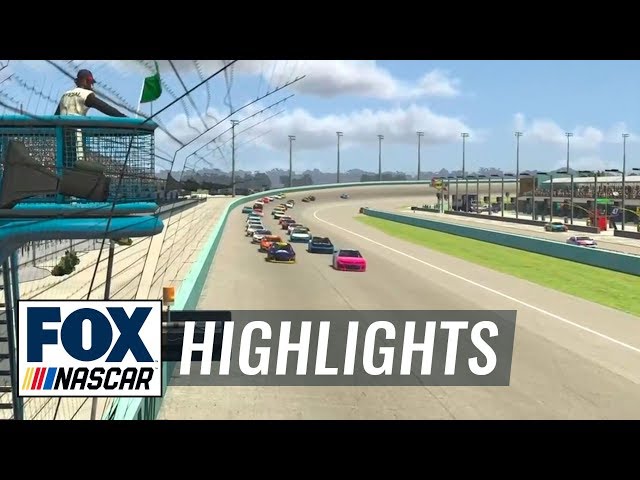 "Fox Sports iRacing was the most-watched telecast on FS1 since the pandemic-induced sports shutdown began on March 12," the broadcaster says in a press release, "and Sunday's most-watched sports telecast on cable television, as well as ranks as the highest-rated esports TV program in history."
There are certainly some big caveats to those records – it's not like there's much in the way of televised sports to compete against right now – but it looks like the days of old-school sports fans complaining about watching multiplayer games on TV might finally be numbered.