Thousands of games appear on Steam each year, and it's easy to miss many of the smaller titles when they come out. To help navigate this cavalcade of new games, we've got a list of this week's upcoming Steam releases, broken down by day into manageable, friendly chunks.
February is typically a pretty slow month for new game releases, but we do have a couple notables on their way this week. Tuesday will see the launch of The Dark Crystal: Age of Resistance Tactics, the tie-in game for the Netflix fantasy series. Think XCOM meets Jim Henson's broody period from the 1980s, and you've got a pretty good handle on what Age of Resistance Tactics is all about – it's an asymmetric turn-based affair pitting scrappy Gelfling warbands against more powerful Skeksis enemies, and you'll have to rely on teamwork and magic to gain the upper hand.
Also coming this week is Stoneshard, a roguelike RPG that lets you develop your characters however you see fit, without class restrictions or level requirements. There's a complex injury system, and you'll have to treat wounds both physical and mental in order to keep moving forward on your quest to become a successful mercenary. It's rendered in a lovely pixel art style, and the procedural generation means every run is unique. Stoneshard heads into Early Access February 6.
Here's the trailer: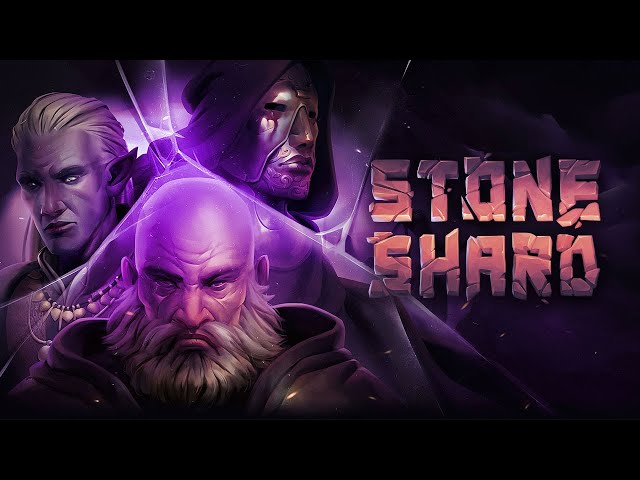 With that, here's the full list of games coming to Steam from February 2-8:
Sunday, February 2
Harolds Harem: The Neckoning
小镇放置修仙
Monday, February 3
Art of Beauties Soundtrack
BDSM: Big Drunk Satanic Massacre Demo
Billy
Black Butterfly
Choco Pixel 2
Chronac
Fairytale Solitaire. Witch Charms
Frostford
Gaijin Troubles
Gericonia 2
JORRY
Malicious Payload
Master Bladesmith
Metal Unit
Northern Lights
Powelus's Audio Visualizer
Radial
RhythmDanceVR
Shadowrain
Space Elite Force II
Straylight
Terramancer
The Game We All Have To Play
喵可莉的兔玩偶 – Nyakori's Rabbit Doll
Tuesday, February 4
Abelana's Atom Maker
Blades of Worlds
DragonFang – Drahn's Mystery Dungeon
Easy Bug Manager
Efflorescence of Lust
Empires in Ruins
Furious Drivers
Impressions
MindSeize
Mineirinho Wildtides DLC
Moe Era
Monster Energy Supercross – The Official Videogame 3
PictoQuest
Power Struggle
Soul Reaper
Spermula 1
The Dark Crystal: Age of Resistance Tactics
Two Weeks in Painland
VainPlanet
VII
X Caeli: The Iron Hand of Love
Wednesday, February 5
A Wild Time Travelling Clone Dancing
Apple Slash
CORVUS
Elemental Abyss
Juice Mania
Knockout Daddy
Napoleon in Russia
Pixel Dominance
StretchBot
The Treasure of the Dragon
The Yellow King
Thursday, February 6
Action Ball 2
Battlecraft
Bear 2 Stalingrad
DriftOn
Firezone
Ghosts'n DJs
Hard, Fast, & Flashy
KUNAI
Order Of The Gatekeepers
RACOW
RetroDriver
Robotics in VR
Roguelite 2
Rover Mechanic Simulator
Samosbor
ScourgeBringer
Sector Assault
SEN: Seven Eight Nine
Stoneshard
Survive the Blackout
Swiper
Tales of the Deck
The Shadow Society
The Watchers
Time Fragments: 24h in Capua
Yokai's Secret
The Foreigner
Scan Your Heart
经典扫雷
零怨 The curse of the deab
Friday, February 7
Alien Street Battle
Anime Girls Switch Puzzles
Block Busters
Celestial
Courage and Honor
Crazy Simulator
Flying Circus
Getaway Mayhem
Hentai Seek Girl
Hentai Story Taming the Demon
Last Week
Mister Shizz: Don't Let The Shizz Hit The Fan!
Naked News
Princess Castle Quest
RaidTitans
Relax Simulator
Shuriken & Aliens
SpaceGeon
Straight Battler VI
トトのおもちゃばこ
墨游记 Inkball adventures
Saturday, February 8
Abst Clicker Farm
Hentai Teen
Last Evil
Rocketron