Square Enix has announced that Nier Replicant is headed to Steam, ten years after its debut as a PlayStation 3 exclusive that was only available in Japan. The re-release was announced during the NieR ten-year anniversary livestream, and you can watch the new teaser trailer below.
This version of the game is officially titled Nier: Replicant ver.1.2247448739… , which is incredibly annoying to type but certainly fits with the overall feel of designer Yoko Taro's strange RPG world. Square Enix says NieR Replicant has been "rebuilt" for PlayStation 4, Xbox One, and PC, and that the game will be arriving on Steam when it launches. There's no indication yet of when that will be happening, and the Steam page hasn't gone live, so you can't even put it on your wishlist yet. Bummer.
However, there's still plenty of reasons to be excited about a modern-ish re-release of Replicant. The NieR timeline is nightmarishly convoluted, both in terms of narrative continuity and release calendars, but here goes: Replicant is the Japan-exclusive version of NieR Gestalt (often just called 'Nier'), which itself is a continuation of a specific ending from 2003's Drakengard.
Gestalt features the older, grizzled version of the character Nier, and the story is about Nier's quest to find a cure for his daughter's illness. Replicant takes place in this same world, but changes the Nier character to a "young, kind-hearted boy" who is looking for a cure for his younger sister.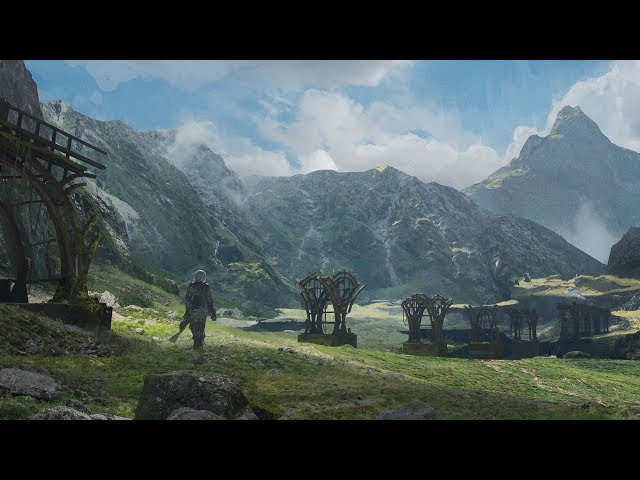 From there on, it's a quirky third-person action RPG, although without Platinum Games' signature flashy style that figured heavily into the combat in NieR: Automata. This new version is "upgraded," Square Enix says, and includes newly recorded voicework among other enhancements.
For the re-release, Square Enix says it has worked with developer Toylogic, longtime series director Yoko Taro, and producer Yosuke Saito, who also collaborated with Taro on NieR: Automata.