Today, a No Man's Sky update debuts what the developers call a "neat festive easter egg" on Twitter – but that's probably underselling the content here. The ByteBeat is a full audio application, complete with sequencer, advanced waveform editor, and controls to sync your music up with in-game light shows.
The particulars of proper music editing are admittedly a bit beyond me, but the devs say on the official site they were inspired by music toys like FruityLoops, and you can see much of the same functionality here. You can pick up ByteBeat blueprints from the Space Anomaly, and then construct and program sequencers at your base – and link them together to build more complex compositions.
You can also connect those ByteBeat devices to power other objects, including lights, and build animated displays to go along with your music. The ByteBeat certainly won't change how you play No Man's Sky, but as an unexpected edition just in time for the holidays, it's a super-neat sudden update.
Check it out in more detail below.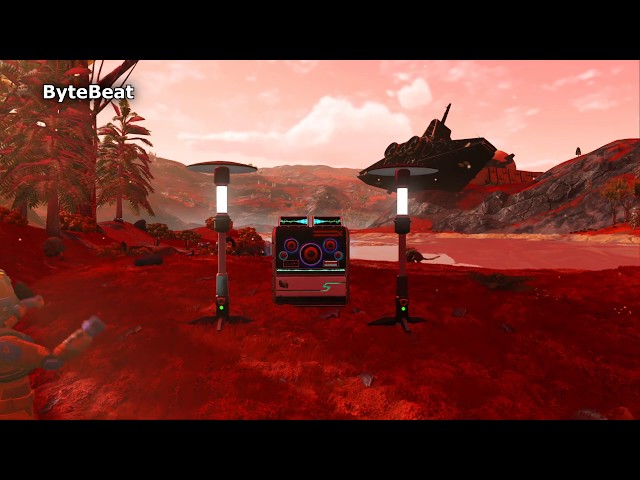 More substantial additions – recently including the Synthesis update – have helped rebuild No Man's Sky for a dedicated community, and it's slowly turning into one of the better sandbox games currently available.