Following the No Man's Sky Living Ship update earlier this year, Hello Games is dropping another batch of free content into the action-adventure game's universe. This time, enormous, pilotable mechs are on the way, with the No Man's Sky Exo Mech Update.
As revealed in a trailer, which you can check out for yourself below, the update brings an exciting and novel new way to tread the game's planets: the Minotaur Exocraft. It's a mix between an exocraft and a wearable suit, with a pretty powerful jetpack attached, so you can propel yourself around the different worlds' vast and varied terrain more easily. And land in style with a satisfying thump, too, of course.
Aside from movement, however, the studio also reveals the Mintoaur Exocraft can provide a useful shield against some of the menaces alien planets' hostile environments can throw at you. For example, the mech can protect your character against extreme temperatures and radioactivity. Sweet. Take a look at the new addition in action in the brand-new clip below.
Along with this content, there are some other goodies and quality-of-life improvements thrown in to the new update, too. Check out the latest No Man's Sky patch notes here.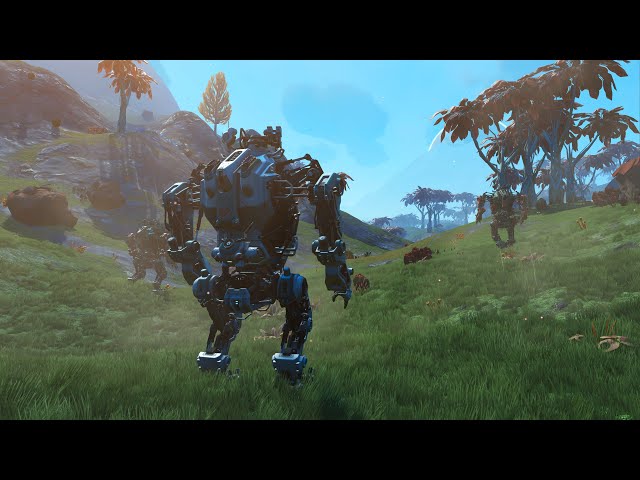 The Exo Mech Update arrives today, April 7, so keep an eye out for your all-new mech friends in-game.