No Man's Sky has a hefty new chunk of content on the way. Titled the Living Ship update, the expansion brings "a whole new race of biological space ships to the game", as well as various improvements, new features, and more engagements with NPCs to discover out in the wilds of space.
The Living Ship update brings just that to the space game's world – real, organic, living space crafts that you'll be able to "nurture from an egg and grow into a full-blown flyable ship", Hello Games reveals in a press release. This will throw something completely new into the mix, given spaceships have only been of the traditional, made-in-a-factory, metal kind thus far. Get a look at these in the trailer below.
The new living ships "look and move like nothing else in the universe and will be a unique addition to your fleet", the studio says. In the trailer, you can also get a look at one of these behemoths' cockpits from the inside, and they're definitely "unique", with flight control screens meshed with the tendrils and organic matter of the living ships.
But that's not all – the update also brings "a bunch more variety to space exploration" with the introduction of "space points of interest". You'll discover these while you're hopping around the game's solar systems, though what they are, you'll have to go find out.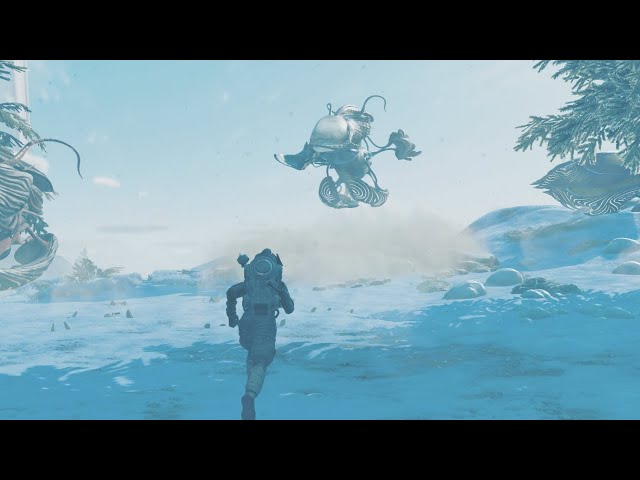 Plus, Hello Games says No Man's Sky will now feature encounters with NPC ships out in space and a "raft of quality of life improvements". Best of all, the update's totally free – and it seems you can grab it now.
This update marks a new experiment for the studio, where it will try to release smaller, but more frequent updates as goodies are ready to go, in between the giant packaged content drops like its last, Beyond, which launched in summer 2019.
"Whilst we continue to work on more radical things longer term in the background, in the meantime we are experimenting with releasing content we know the community would enjoy as soon as we're able," Hello Games says. Head to the NMS update page here to find out more.