No Man's Sky's next update has leaked, and is set to arrive tomorrow. Visions, the next major addition to the space-faring giant was unearthed yesterday, after fans discovered an unlisted video hidden on developer Hello Games' YouTube channel.
It would seem that Visions isn't quite on the same scale as No Man's Sky Next, this summer's major update, or The Abyss, which launched around Halloween. Instead, the focus is on bringing greater diversity to the game, both in terms of its visuals and the flora and fauna you can find dwelling on the surface of alien planets.
In the leaked trailer, which you can check out further down this article, there's evidence of five brand-new planetary biomes, as well as new flora and fauna designs. Your worlds will also be more colourful, with an updated colour palette and even rainbows. If you're more concerned with getting things done than taking in the scenery, you'll be able to salvage resources from crashed freighters, abandoned alien technologies, and even from the remains of long-dead otherworldly creatures.
The trailer was first uncovered yesterday, and Hello Games confirmed it on Twitter earlier this afternoon. The company's founder, Sean Murray, tweeted to reveal the new update will be available from tomorrow, November 22, for PC, Xbox One, and PS4.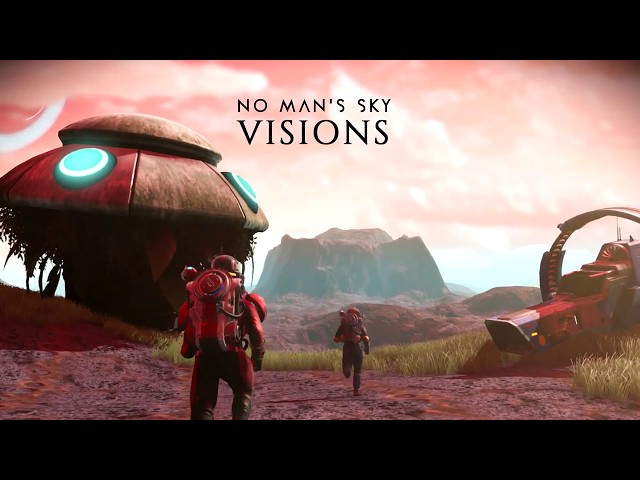 The trailer above gives you a good look at some of the new features, but check out the official patch notes for a bit more information on the features mentioned above as well as plenty more, from exotic trophies to player-crafted fireworks.