Fresh off the release of the highly anticipated VR support for No Man's Sky, Hello Games is once again in hot water as users report widespread performance issues. Sean Murray has issued a statement as the studio endeavours to fix the problems for players.
Subreddits dedicated to different headsets have had a deluge of users discussing various troubles they've been having getting the game to run smoothly on their hardware. Both Steam Index and Oculus players are reporting hiccups on the Nvidia 2080 Ti, having to turn down to the lowest settings to get the game to run smoothly. Owners of the Windows MR headset have had no luck getting beyond launch, even in compatibility mode. Granted the MR isn't specifically supported by Hello Games, failing to launch in tandem with all the other complaints is pretty damning.
Bernhard Schelling, an indie game programmer, has created a fix for MR headsets that tells SteamVR they're using an HTC Vive. It's available through github, if MR is the only VR platform you have access to.
Speaking to UploadVR, Murray says they're tracking a number of common bugs and are working on patches to fix them all up, though in some instances players may need to alter their settings themselves.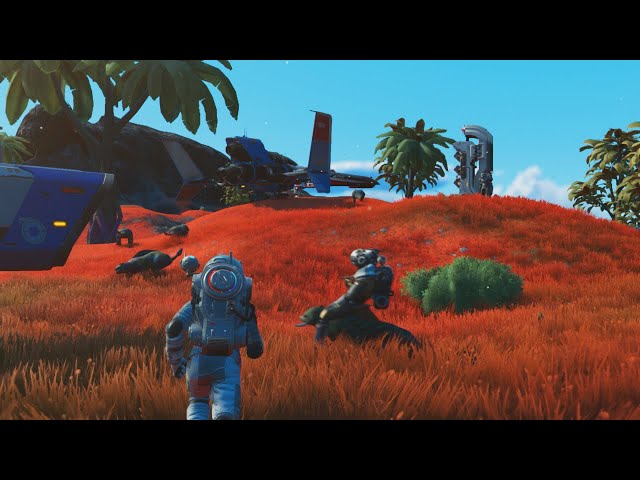 "We are tracking a number of performance related issues. These fall into three potential categories," Murray says. "Some are related to bugs which we will resolve, some are related to players hardware setup and settings which in many cases can be resolved through support or improved defaults and others are related to unexpected scenarios in the game which will be further optimised."
You can read his full comments at UploadVR, who have also put together a handy guide for getting No Man's Sky to run as is, if you don't want to wait.