AMD graphics card owners may soon be able to enjoy the benefits of Nvidia G-Sync monitors. Previously limited to Nvidia graphics cards alone, Nvidia is planning updated G-Sync modules capable of supporting both HDMI-VRR and Adaptive Sync. The change would potentially mean even the latest AMD graphics cards fit for FreeSync would work on Nvidia G-Sync kit.
We saw the inverse of this moment earlier this year, when Nvidia opened up support for VESA Adaptive Sync on Nvidia graphics cards under the "G-Sync Compatible" banner. Due to this, some select AMD FreeSync compatible monitors – built upon the open Adaptive Sync standard tended to by VESA – are now able to support Nvidia graphics cards. A boon to Nvidia's current customers rocking (cheaper) FreeSync monitors.
The proposed change straight from the horse's mouth (via TFTCentral) now suggests Nvidia may be opening its own proprietary G-Sync VRR technology to its competitors cards, too. With added support reportedly incoming for HDMI-VRR and Adaptive Sync over DisplayPort, these updated G-Sync modules will usher in (manufacturer dependent) support for games consoles supporting VRR and any GPU supporting Adaptive Sync (read: AMD graphics cards).
The change would open up a heap of new gaming PCs powered by AMD to the high-end G-Sync Ultimate screens, which are capable of blistering speeds, 4K, HDR1000, and the best colour around. Whether all screen functionality will be accessible without an Nvidia card, we do not yet know.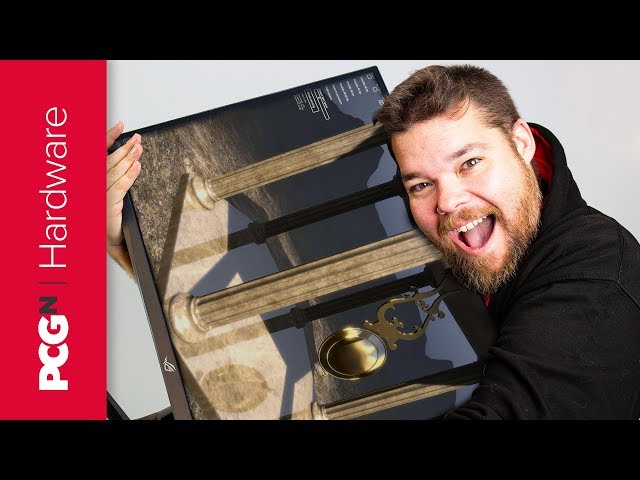 The update would not, however, be fitted retroactively to G-Sync monitors available today. Nvidia has confirmed to TFTCentral that only new G-Sync modules (both V1 and V2 variants) will be able to deliver the expanded compatibility, and will be listed as such. Today's best gaming monitors will not support the feature.
Both the Xbox One X and One S support FreeSync, and the updated G-Sync modules could mean these, along with future consoles such as Project Scarlett, could be compatible with high-end Nvidia G-Sync panels, too.