The Nvidia CES 2019 conference is starting soon, and you can watch it live here as the green team starts the tech year rolling with the first press conference of the show. CES – or the Consumer Electronics Show, if you're not into the whole brevity thing – is the first tech event of the year and kicks off tonight in Las Vegas.
The greats, and the not-so-greats, of the PC hardware world descend onto Nevada's casino oasis every January to show off their wares and educate the world about what the tech landscape is going to look like over the next 12 months.
But it's not always just a forward-looking show as you can expect some announcements and reveals of new products coming a lot sooner than many of us would expect. One of those is reportedly going to be the new Nvidia RTX 2060 graphics card, which is expected to be revealed at the company's press conference on Sunday night. To see if the scuttlebutt is for realz you can watch the full Nvidia livestream here to see just what Jen-Hsun has up his sleeve and on his stage.
The press conference is open to the public, but if you can't make it to the MGM Grand in Las Vegas, or simply can't make it through the door, then the livestream will start at 8pm local time Sunday January 6. That breaks down as 8pm Pacific, 11pm Eastern, 4am GMT (super frickin' early January 7), or 5am CET (not quite so early January 7).
Aside from the RTX 2060 itself, what else are we expecting to hear from Nvidia? Along with the card itself there are reports that DICE will show off Battlefield 5 running with both real-time ray tracing and the Deep Learning Super Sampling (DLSS) features to enable the game to run at almost the same frame rate as without the intensive DirectX Raytracing turned on.
Read more: These are the best graphics cards around today
We are also expecting to see a host of new laptops all running with new 2-series mobile graphics cards. There will be some standard and some Max Q versions on show, we're sure, with the RTX 2080 at the top of the list.
There may be some Big F****** Gaming Displays being shown off as they're meant to be arriving some time this year, but that is admittedly a big 'may be' as the panels are still being worked on right now.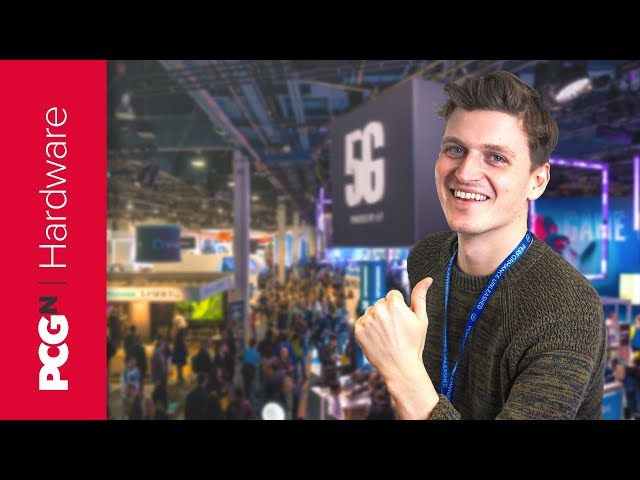 Other than that, might we hear about some new Nvidia Shield goodness? It is the Consumer Electronics Show after all, and CES sure does love a good TV box.
Maybe there's going to be a genuine surprise or two as well. Potentially an 'and finally…' where Jen-Hsun whips out a GTX 1160 GPU for the mainstream graphics card crowd. Who knows… but keep your eye on the livestream right here to find out.