It's finally here – spook month! But October has more to offer than just scares, as there are waves of exciting games on their way to Steam.
It's not unusual to get lost in the annals of Valve's infinite store looking for what you might want to play next. Triple-A here, nostalgic retro remake there, but how about some of the smaller games you might miss? You're allowed to be excited for anything you like, of course – Destiny 2: Shadowkeep, for example, looks like a very promising and appropriately spooky expansion to one of the biggest games going – but if you're a normal human being, you might not always have the time that the big bad bruisers of our hobby increasingly demand.
If you're in the market for something a little more chilled out, then, this list includes some smaller puzzle titles, a haunted house horror, and a cyberpunk survival game just for starters. Here's a list of just a few upcoming games we want to flag as potential hits over the next month.
What games are coming out in October 2019?
Warsaw – October 2
Warsaw is a tactical turn-based RPG set during World War Two, in which the Polish capital is occupied by the Nazis. Inspired by the infamous Warsaw Uprising of 1944, it's down to you to lead a crew of civilian heroes in the fight to take back your home.
Aesthetically reminiscent of Valiant Hearts, a Ubisoft WWI game from several years ago, Warsaw features a beautiful, darkly expressive art style. That's appropriate – the real-life Warsaw Uprising was the largest military action by any European resistance group during the war, which saw the Nazis kill thousands and destroy the city in response. Grab Warsaw on Steam.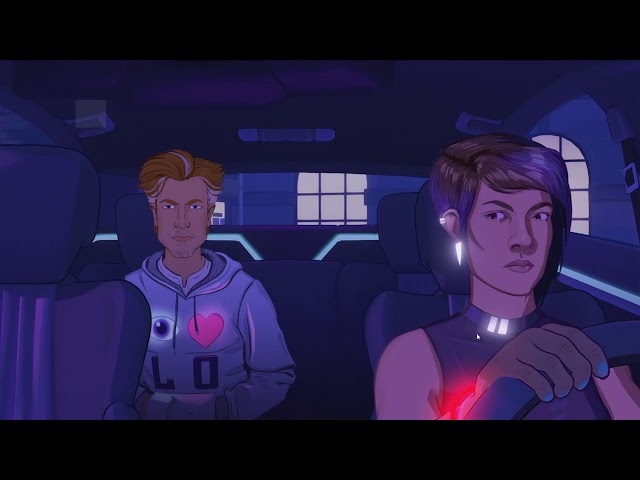 Neo Cab – October 3
This entry looks Uber cool. In Neo Cab you play as the very last human driver-for-hire in a world obsessed with automation. A friend has gone missing and, with no other place to turn, your work is your last hope of survival. It's all very cyberpunk and neon and pretty.
You can choose how to deal with the public, too: adopting a customer-is-always-right mentality might not always work out best for your bank account, but arguing with a passenger will likely get you a bad review. It's all about finding the right balance and retaining your humanity in a world where such a commodity is in short supply. Find Neo Cab on Steam, here.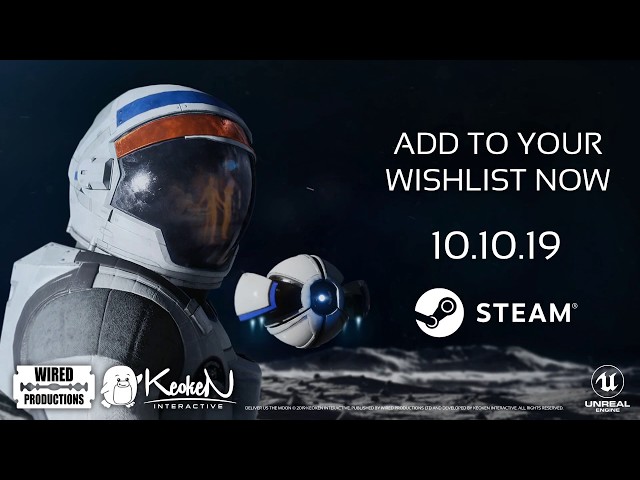 Deliver Us the Moon – October 10
Picture this. Earth has depleted all its sources of power and the moon is our last hope. A colony of brave individuals occupy the natural satellite and the new flow of resources saves everyone. Suddenly the colony goes quiet, sending no communications back to Earth, and the power stops. Uh oh… In this sci-fi thriller you play as the last astronaut on a mission to find out what happened on the moon and save the world. Oh, and you get a cute robot companion to help, so what's not to like?
The visuals of the game have a certain, shall we say, gravitas to them. Combined with a space mystery on your hands, Deliver Us the Moon could be a Mars-velous adventure [That's your torturous-pun allowance used up for this article – Ed]. Deliver Us the Moon can be found on Steam.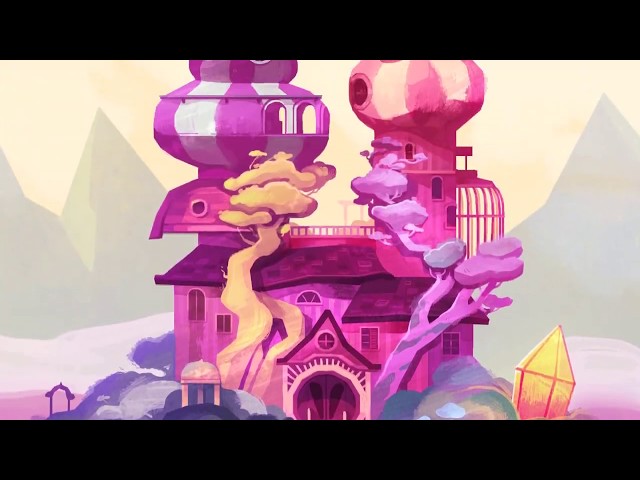 Tangle Tower – October 10
Perhaps the most naturally charming game on this list is Tangle Tower. A murder has been committed and it looks like the only lead you have is a painting. As it happens, it looks like the portrait was the one to kill poor Freya, but that can't be true. Can it? Filled to the brim with puzzles and personalities you're really forced to engage in the mystery, clues, and motivations of the characters. We're particularly excited to find out whodunit. Here's Tangle Tower's Steam page.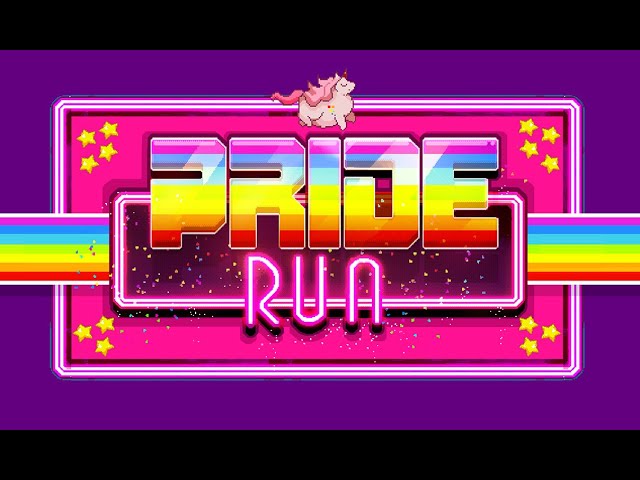 Pride Run – October 11
There's camp, and then there's camp. Pride run is the type of game that unashamedly shouts 'I'm here and I'm queer' and that's sort of amazing. Games don't always cater to LGBTQ+ audiences at the best of times, so to have a game that celebrates all things queer is unusual, yet exciting. In it, you take a Pride parade all over the world to defeat the ultimate 'haters'.
It's a rhythm-based strategy game where you have to protect your units with various 'adult' names I'm too awkward to type out without some liquid courage. You have to battle your way into showing the world who you are, loud and proud, and you get to defeat someone who look suspiciously like certain individual whose name rhymes with Ronald Dump along the way. Various difficulties, kooky characters, and local co-op make this the most psychedelic adventure on our list.
The Pride Run Steam page can be found here, but you should also know that 10% of the game's profits are going to the Kaleidoscope International Trust, a charity focused on supporting LGBTQ+ activists around the world. We are certainly all for Pride Run.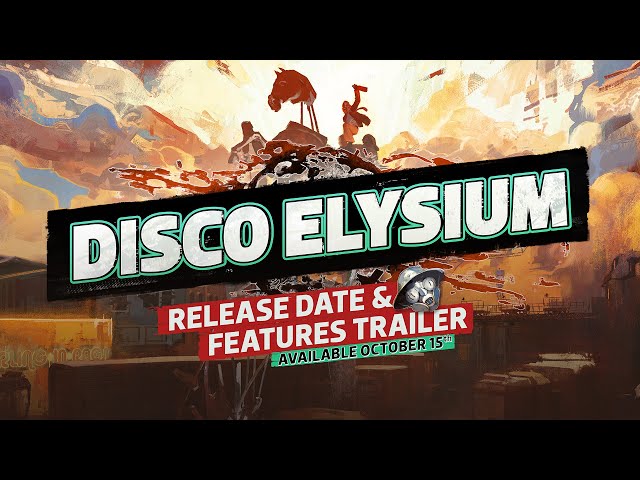 Disco Elysium – October 15
Disco Elysium is beautiful. It looks as though everything you see on screen has been hand painted. Dripping with character, this grungy game gives you, according to the devs, "unprecedented control" over your character's path.
There are cases to solve, choices to make, characters to meet, and costumes to model – it sounds like you can do whatever you like in this top-down RPG. Moreover, you can be any sort of detective you fancy, from a hero to "an absolute disaster of a human being". Again, that's according to the devs, who regard this as a selling point. Sounds like fun! Hit the dance floor with Disco Elysium on Steam, here.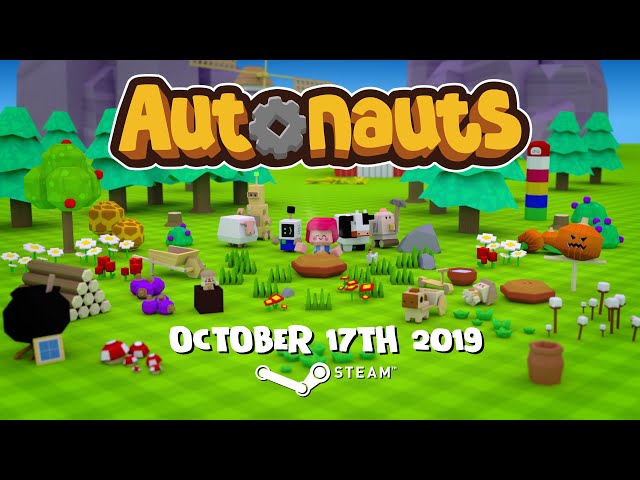 Autonauts – October 17
Anybody who's ever given home baking a go knows that it's always more challenging than the recipe and cook book photos suggest. Denki's cute new AI management sim perfectly captures this Sunday afternoon kitchen panic by accurately representing the process of creating a fruit pie.
As we all know, you need to fashion tools, found a bee colony, program your AI helpers, bake some bricks, harvest and process the ingredients you've reaped, build a kiln… we're tired just thinking about it. And hungry. You can bake all sorts of stuff by heading over to the Autonauts Steam page.
Felix The Reaper – October 17
The premise of Felix The Reaper is weird and wonderful. You play as Felix, aka death incarnate, and you have to dance your way through a series of puzzles based on shadow manipulation in order to, err, help people die. You could say you shuffle your way to shuffling others off their mortal coils.
As dark as it sounds, the game promises good vibrations, great visuals, and a romantic comedy element. Who doesn't love a rotund depiction of the grim reaper breakdancing? Embrace sweet, sweet death on Felix the Reaper's Steam page.
Song of Horror – October 31
October 31 is scary for more than one reason this year, so if you're in the mood for getting spooked out you might want to take a look at Songs of Horror. A series of people have gone missing and it's down to you to find out what happened to them. The catch is you're stuck in a mansion with something trying to hunt you down, and if you die, you're really dead (no, no – not in real life. This isn't The Ring).
Don't worry, though, a successor will take the place of your fallen adventurer as you try to solve the house's mysteries. During all of this, you'll be hunted by the Presence, an adaptive AI dedicated to seeing you suffer. As the game explains: 'Even if you die, the horror will continue'. Gulp… Scare yourself silly on Song of Horror's Steam page.
So that's about it! There are, of course, plenty of other games coming out in the month of October, so if we haven't recommended anything you're particularly passionate about consider doing your bit for society and letting your friends know about it. Come back next month for a bunch more games you shouldn't miss. Now if you'll excuse us, we're going to mourn our bank accounts.