With Overwatch 2 Season 3 now underway, Blizzard has revealed all the changes, improvements, and new sets of content coming to its flagship FPS game. The most surprising is this Overwatch 2 One Punch Man collaboration, which is set to turn Doomfist into the laziest hero around.
This Overwatch 2 One Punch Man crossover will start on March 7, so you've got a month of Overwatch 2 Season 3 from Blizzard before it officially drops. This is the "first-ever major IP collaboration for Overwatch 2" according to Blizzard as well, with skins and cosmetics set to drop in Season 3 as part of the deal.
Combined with more frequent Overwatch 2 dev updates, this Overwatch 2 x One Punch Man collab is sure to be a welcome addition. So far we've seen the Saitama Doomfist skin, but Blizzard adds that more of the items will be revealed ahead of the March 7 release date, "with one being a Legendary skin that's earnable via themed challenges."
It's currently unclear exactly how the One Punch Man cosmetics and items will be rolled out, whether some will be available for free with some work (like the aforementioned challenges) or if they'll all be in the store and in a bundle for a limited time.
You can see the Overwatch 2 Doomfist One Punch man skin in the video below.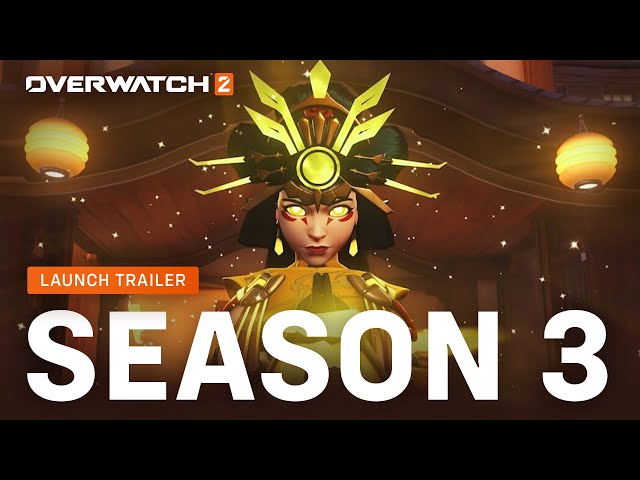 There are plenty of other Overwatch 2 character skins coming as a part of Season 3 as well, which is themed around Asian mythology. Starting February 14 until February 28 you can also play a short Overwatch 2 dating simulator online for free. Loverwatch is a non-canon adventure where you can either woo Mercy or Genji, and you can even get in-game rewards for playing as well.
With Overwatch 2 Season 3 here, and the Overwatch One Punch Man collaboration on the way, you'll want to check out our Overwatch 2 tier list of the best heroes alongside getting a quick refresher on exactly how Overwatch 2 competitive ranks work to give you that edge.