Ahead of the winter break, the Overwatch team has put together another adorable stop-motion animation to wish its players a Merry Christmas. Echoing a video which was released earlier this year, both Tracer and Reaper show up once again, as a battle rages over Santa's chocolate chip cookies.
There's something of a Toy Story vibe to the video, which you can check out for yourself towards the bottom of this article. It's charmingly titled Cookiewatch, and sees figurines of the two aforementioned heroes come to life after their owners have gone to bed. This being Christmas, a glass of milk and a plate of cookies have been left out, and the latter soon takes Reaper's fancy.
Tracer is not having that, however, because "cookies are for Santa, love." It would seem that Reaper is making up for some childhood trauma, however, as he says "Santa never came to my house." What follows is a fast-paced scuffle between the two heroes, as Tracer zips around the room to keep the cookies away from Reaper.
The video is Tracer and Reaper's second stop-motion outing this year. Back in May, the pair celebrated Overwatch's second anniversary in a video that also happened to focus on baked goods.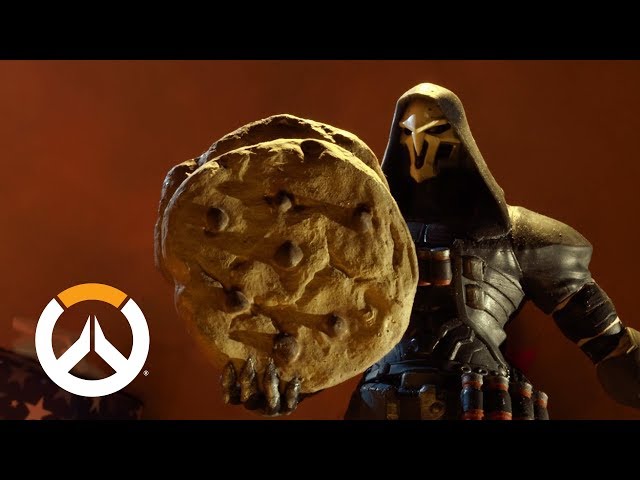 Whether it's as good as last year's Overwatch Christmas broadcast, however, remains to be seen.
Last Christmas saw the game's lead designer, Jeff Kaplan, sitting in front of a fireplace for ten full hours. I'll admit that Cookiewatch has a higher production value, but I'm not sure that anything is as pure and wholesome as Papa Jeff's Christmas stream.