Have you ever seen 19,000 people jump out of their seat for a Hanzo ult? That's what the attendees of the first ever Overwatch League Grand Finals got to witness. It happened on July 28, when Profit decimated almost the entire Philadelphia Fusion squad with his Dragonstrike, propelling London Spitfire headfirst towards victory.
For a game that's only been around for two years, and only had a competitive scene for seven months, the sheer scale of Overwatch's esports scene is nothing short of astounding. With money now flooding into the second season's six open slots (ESPN reports that slots are going for $30-60m), many will be wondering, just how did the OWL become such a juggernaut, and so quickly? And what can other esports organisations learn from it?
While esports is in the public eye more than it ever has been before, it still feels like these are formative years where best practices can be established and what one esports organisation learns can be shared by the others. If that's true then there is a lot the OWL did right that should be emulated.
Inclusive
While the Overwatch League organisation is technically a separate corporate entity from the Overwatch development team, Blizzard's ethos is all over it. One of the first things you'll notice when tuning into any OWL livestream is that each map is introduced with a simple explainer video that lays out the rules of the game type about to be played.
This is a small feature but it speaks to the overall attitude of the OWL. If it seems friendlier than other esports then that's because it is. Could you imagine such an explainer accompanying any match at The International?
It's possible that games like Dota 2 are too complex to succinctly explain them to newcomers in such a way. Regardless, the OWL's effort is emblematic of its push to attract as diverse an audience as possible – and that's just not present in other esports. Blizzard cares about bringing in new fans, and that doesn't just mean those who likes esports, in fact, it doesn't even mean people who like Overwatch. It means anyone.
Personal connection
Beyond learning the intricacies of the games – lest you face a confusing viewing experience – one of the biggest barriers to entry for esports is picking a team to support. Take, for example, another esport and first-person shooter, Counter-Strike: Global Offensive – arguably one of Overwatch's biggest competitors. The CS:GO Premier is an almighty clash with $1m on the line in prize money. Take a look at the roster of teams competing and you'll be met with an abstract collection of names, such as Astralis, Cloud9, FaZe, and FNATIC.
The OWL's effort is emblematic of its push to attract as diverse an audience as possible
These teams (perhaps 'brands' would be a more accurate description) are made up of players from all around the world but are not tied to any particular location. Neither do any of them have much of an established personality or ethos to latch onto. Looking at this list of teams, why would anyone, even someone who is a big fan of CS:GO, care about them?
Compare this to OWL, which ties each team to a particular city, across Europe, North America, and Asia. This immediately gives almost all viewers an emotional connection to whichever team is closest to their home. While each team is still made up of players from all around the world – London Spitfire is made up entirely of South Korean players – having that connection by proximity makes it easier to feel a part of the fanbase, and allows fan communities to flourish with events like London-based Loading Bar's Spitfire watch parties.
The cities represented are admittedly skewed towards North America at the moment (Asia has two teams, while Europe only has one), but the OWL has promised that two teams from each represented region will join OWL for season two.
Narrative
The OWL's inclusivity and the connections it builds between teams and the fans feed into the overall story that is built across the season. While getting a quick look into the lives of pro players is by no means exclusive to the OWL, it's hard to disagree that, so far, it has set the standard both in terms of execution and production value.
There's also no shortage of charismatic on-screen talent hosting and commentating over the League's matches. Made up of esports veterans from the US, UK, Switzerland, Sweden, Australia, and Venezuela, the OWL's mouthpieces do an excellent job of nailing the TV sports panel vibe – while sprinkling in a little of that trademark esports awkwardness, of course. It's easy to become engrossed in a match with seasoned and enthusiastic talent at the helm. It's another area in which OWL not only excels but shows its competition how it's done.
Incentive
Even the simple act of spectating on match is gamified in the OWL. Link your Twitch account to your Battle.net account and watching games will open you up to all manner of Overwatch loot in the form of exclusive sprays, icons, and official team skins. To be fair, in-game incentives have been around for a while, as Dota 2 and CS:GO notably reward their viewers with cosmetics too, but the passion with which fans view the OWL makes Overwatch's offerings an even more valuable prospect.
Although I am an avid follower of esports across the board, the Overwatch League is the first esports league to make me experience the true elation that comes with my team's win as well as the heartbreak of a pivotal loss. The culmination of the OWL's first season brought all these emotions to a head in what felt like a stunning celebration of a hugely successful first season – one that could easily have ended in disaster.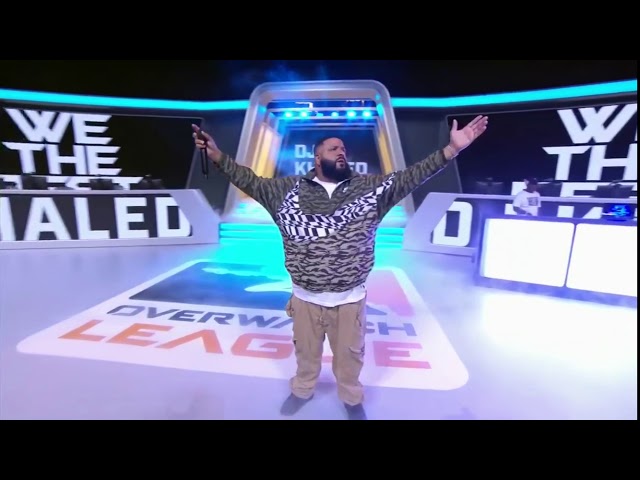 A cringe-inducing DJ Khaled performance aside, the event went off without a hitch, leading to a tense run of games that were as entertaining as they were frantic. The fact that the best-of-three final was settled in the second match only served to prove just how invested I had become. Although my team had won, I couldn't help but feel a twinge of disappointment that we wouldn't be treated to five more maps of Overwatch action. There was a feeling that those in attendance and watching at home alike were left hungry for more, which bodes well for the League's second season, and hints at a bright future for esports as a whole.
Moreover, the Grand Finals represents a turning point for esports, proving that a more accessible model, utilising the best elements of American major league sports, can attract a whole new audience to the scene.