At the Korean Overwatch Fan Festival earlier today, Blizzard released a brand new Overwatch cinematic short into the world: Shooting Star, the story of 19-year-old mech pilot D.Va. But the video offers more than just a fantastic cinematic: it also offers a look at what appears to be D.Va's next skin.
If you watch the video on YouTube, the end plate of the cinematic – the segment of the video that offers other content for you to watch – has D.Va in the background leaning up against her mech. But this is no D.Va design we've ever seen before. In vibrant green with neon pink highlights, this is a brand new D.Va skin.
The skin is not in the game as of yet, but the fact that the design is shown on an in-game D.Va model suggests that it's been made and is probably ready to go with the launch of Busan. We've got our fingers crossed for this, certainly.
The design is pretty simple – it appears to be a recolouring of D.Va's standard skin, rather than a fancy Legendary skin – but D.Va jumpsuit uniform has the MEKA logo, rather than the signature bunny rabbit icon. It appears, then, that this could be a sort of 'origins' skin, based around the uniform that D.Va would have worn when part of Korea's elite mech team.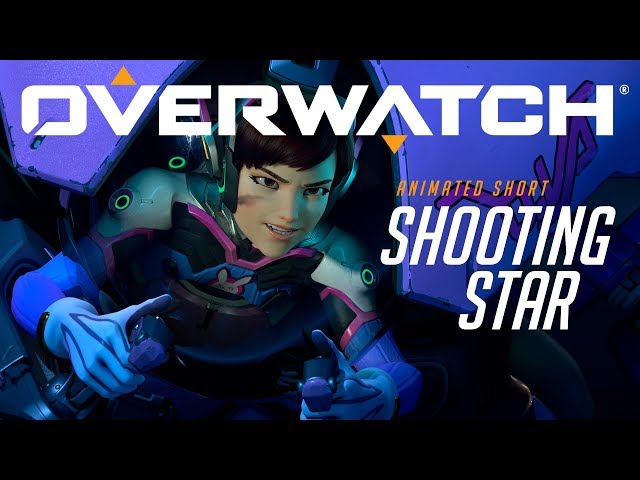 We'll keep you posted should the skin appear in the game, but until then you can watch the Shooting Star short above. The new skin can be seen at 7:38 onwards. And if you're looking for more, don't forget to check out the new Overwatch map: Busan, which is set in D.Va's home city and features the MEKA base itself.