As I reach the end of my interview with Pagan Online's lead game designer Emil Esov, I ask him how he feels about the upcoming action-RPG now that more than two years of work are coming to a close. "I'm going to shit my pants," he tells me without hesitation. "We've never had this type of launch, and we're all excited because many of our dreams are going to come true with this game."
There's a good reason for both the excitement and the colourful language. Since forming in 2011, Mad Head Games has made its name with hidden object and adventure games, and in that time has scaled up from a handful of friends to nearly 200 developers. The growth makes sense but why the genre swap? Pagan Online's streamlining of the action-RPG formula brings the team closer to creating the kind of games they play in their spare time.
"It was always a dream of ours because most of us are hardcore gamers," Esov says. "Hidden object, puzzle, and adventure games were something of a safe bet for us because we could get a publishing deal for those games and the structure was fairly set – there's not a great deal of innovation there. But you learn valuable lessons by developing them, like how to start, how to develop, how to work with a publisher."
As the majority of Mad Head's library is more Hidden Folks than Diablo 2 the studio's expertise lies in game narrative. But rather than a restriction the team instead sees Pagan Online as an opportunity to combine that experience with their personalities and passions – the first of which is Blizzard's iconic dungeon crawler, which undeniably echoes throughout.
"The biggest thing I learnt from Diablo is accessibility, because the game is so easy to get into," Esov says. "Apart from that, it's the beautiful graphics – no one does it better than them. It's that Blizzard quality that we will aspire to, or try to surpass. But that's a high standard for quality of production."
Summon: A Diablo 4 release date? Fine, here's what we know
Diablo isn't the only action-RPG that Mad Head studied. The team also pulled ideas from Path of Exile's complex character progression model and economy system. "In terms of game design, I think Path of Exile is visually at the opposite end from Diablo," Esov tells me. "But I think it's the more complex game – it has a lot more depth, different kind of metas, an incredible economy. So that's something we all analysed, and we wanted to have a piece of something good from those games."
Trying to find the balance between Diablo's accessibility and the complexity of Path of Exile has a push-pull struggle for the team. "My brain tells me that we need to be casual friendly, but my heart is telling me we need to lean more on the hardcore side," Esov says. "I remembered around 20 years ago when I played Super Mario the fun in the game was how to beat the level. It was all about the challenge and how you beat it. Nowadays you have narrative games and the fun has shifted."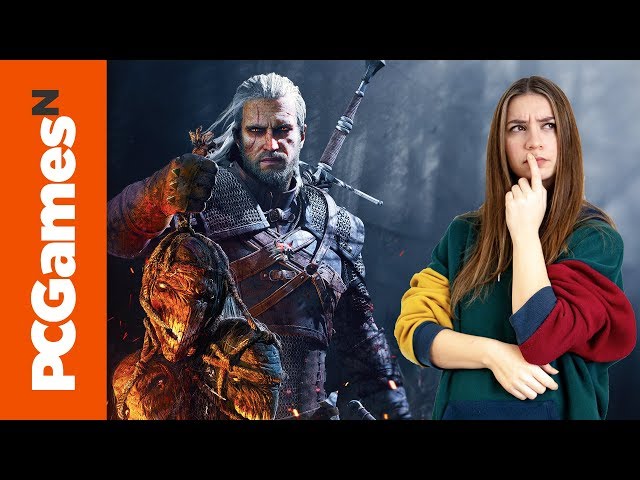 Mad Head's biggest dilemma has been finding a middle point that doesn't detract from either the hardcore or storytelling experience. Trying to find a happy solution led the team to consider their shared love of MOBAs and how that could put a different spin on the action-RPG. This came in the form of heroes with abilities locked-in as an important part of each personality – like Anya, a vampiric long-range fighter who excels in leaching life from foes.
Related: Read our Pagan Online hands-on
To come up with the design of these heroes, creative director Uros Banjesevic tells me the team took inspiration from Slavic myths, like the child-stealing Baba Yaga, which their grandmothers used to "scare the shit out" of them as children. And so it's through these heroes that Pagan Online's story is told.
"We have a story that is heavily inspired by pre-Christian gods," Banjesevic says. "We won't say which ones, but what is paganism? It believes in multiple gods, which will appear in our game. So it's part narrative and part hero and ability design. There is some underlying story about that, but our game is more about the mechanics and playing through it."
One of the big ideas that grew of out developing these heroes is building a family of heroes in Pagan Online. Each have different mechanics so trying to master the varying playstyles provides that complexity the team wants for the game. "People choose one hero to start with, but they will need to unlock other heroes to build their family and become more powerful, and to appreciate all heroes," Esov says. "You can play just the one, but if you want the most power for that hero, you'll need to have a family of heroes unlocked."
The final piece of the puzzle that was Pagan Online's design came from its most unusual inspiration. Warframe is another game the team play in their spare time so why not bring that in, too? And so the online shooter's short-form missions were adapted for Pagan Online as well. This addition made a lot of sense to Esov at least, who says short play sessions go hand-in-hand with the process of "picking a hero, go to a level, do your mission, and then come back and upgrade."
While Pagan Online does borrow from a swathe of games, Banjesevic insists that this isn't an effort to muddy the action-RPG's roots but to push the genre forward.
"It's not that there aren't enough games of that genre, but there aren't enough fresh ideas, in my opinion," he explains. "We don't just want to fill the gap [left by] Diablo – we want to fill it with something different, and not just be a small source of fun for players who are waiting for Diablo 4 to be announced."