Few people know that when Shakin' Stevens sang about the season of love and understanding, he was referring to games criticism – that great meeting of love, for the games that connect with us, and understanding, of the mechanics that make them tick.
This was in 1985, so he was probably thinking of Ghosts 'n Goblins or The Bard's Tale – but the principle remains the same. It's only in the spirit of Christmas that we all take our turn to celebrate our favourites from 2018, digging into the details that make them marvellous.
What follows are the personal picks of the PCGamesN staff, which run the gamut from amoral genetic meddling simulators to multiplayer grog-drinking exercises.
It seemed as if nearly everybody on the team had a separate, treasured game to advocate for this year – which may be symptomatic of the fact that the year's triple-A flagship games haven't been nearly as inspiring as we expected they might. Instead, our picks are largely on the smaller side – though Battlefield, Monster Hunter, and Assassin's Creed all get deserving nods too.
Jurassic World Evolution
Griff picked Jurassic World Evolution because the savage strategy game pushes you to pervert nature for profit. A goal we should all aspire to.
Battlefield v
Dave found that Battlefield V was a heady mix of brutal gunplay, wanton destruction, and the shiniest new graphics technology.
Bad north
Jeremy picked Bad North because it's a timely reminder that the RTS genre isn't dead, or struggling – it's just far broader than our standard definition allows for.
Monster Hunter: World
Ian fell in love with Monster Hunter: World because of the way it not only captures the chase, but also the world around its sizeable beasts, too.
Artifact
It may not be Half-Life 3, but Caroline thinks that Valve's new card game is a complex marvel that shouldn't be ignored.
Destiny 2: Forsaken
Rich argues that Forsaken has successfully resurrected a game many had written off in a single, triumphant blow, and deserves to contend for the game of the year.
Read more: The best PC games of 2018: Destiny 2: Forsaken
Return of the Obra Dinn
Rachel's pick is a chilling detective game that will thoroughly rattle your bones – you better have your wits about for Lucas Pope's latest release.
Read more: The best PC games of 2018: Return of the Obra Dinn
Life is Strange 2
Jacob enjoyed Dontnod's mix of larger-than-life superpowers; poignant, gritty narrative; and keen social awareness.
Celeste
Harry is impressed with how 8-bit pixels and platforms combine to ingeniously illustrate one of life's most important lessons in Matt Makes Games storming platformer.
Slay the Spire
Ali feels that the roguelike deckbuilder's dazzling synergies and vicious boss fights let it go toe-to-toe with 2018's biggest card games.
Read more: The best PC games of 2018: Slay the Spire
Assassin's Creed Odyssey
Matt believes that Ubisoft has finally made an Assassin's Creed game that bests the swashbuckling brilliance of Black Flag.
Into the Breach
Julian celebrates Subset Games' mini strategic wonder for its unwavering commitment to reinvention.
Read more: The best PC games of 2018: Into the Breach
Chuchel
Ben is adamant that Amanita Design's scatological comedy adventure is a slapstick classic that deserves to stand alongside the best kids' TV.
Read more: The best PC games of the year: Chuchel
Sea of Thieves
Dustin is appreciative of a multiplayer game that creates space for players and their friends to fill with silly play and story.
Read more: The best PC games of the year: Sea of Thieves
Call of Duty: Black Ops 4
Jordan alighted on Black Ops 4 for his game of the year, highlighting its ridiculous generosity and the best-in-class nature of its three modes.
Read more: The best PC games of 2018: Call of Duty: Black Ops 4
Prefer to hear us talk about our picks rather than read our lovingly crafted features? That's fine, we have your back. Here's part one of a two-part recorded epic we put together just for you.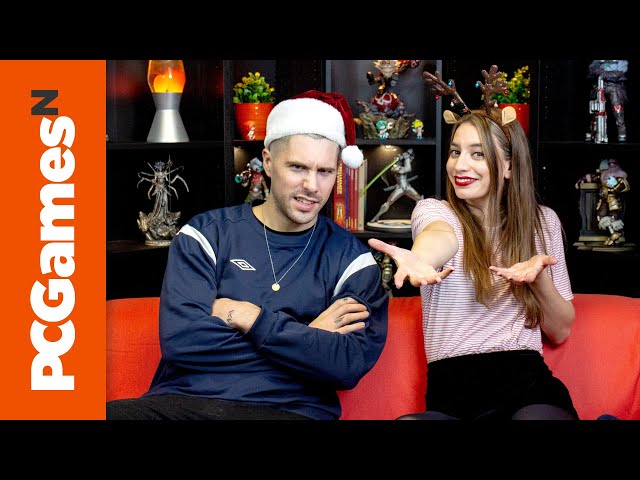 And here, dear friends, is part two.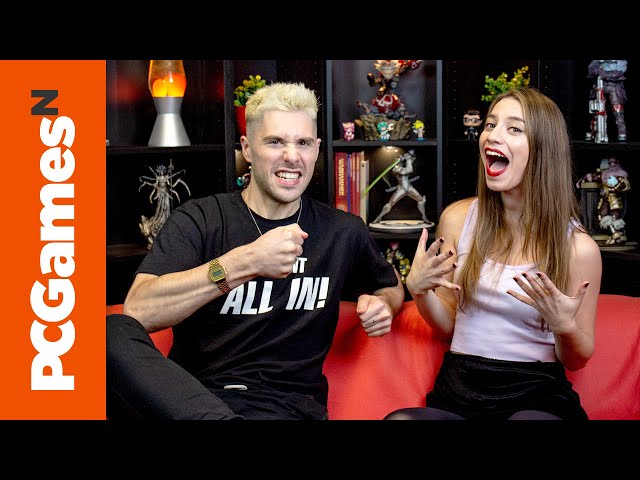 Keep checking back throughout the Christmas break for more entries as we update this article. And please do let us know what your game of the year is in the comments!