Planetside Arena has a noble legacy. Its predecessor, 2012's Planetside 2, pioneered the idea of mass-scale multiplayer battles as part of a persistent sci-fi war. It even set a Guinness World Record for the biggest battle in a first-person shooter, with over 1,158 players recorded in a single match.
Arena, which launched into Steam Early Access yesterday, takes this vision into the modern era of action gaming. While match sizes are currently capped at 300 players, it is built to support up to 1,000, and will scale up as the game develops. Its map is 64 square kilometers in size, and you get a range of cool sci-fi vehicles in which to traverse it, including tanks, ATVs, jetpacks, and more.
Arena adds the option of a third-person perspective and refines its predecessor's class system and skill trees, adding further depth to the Planetside sandbox of team-based infantry tactics.
To take a quick look at Arena, check out the gameplay trailer below: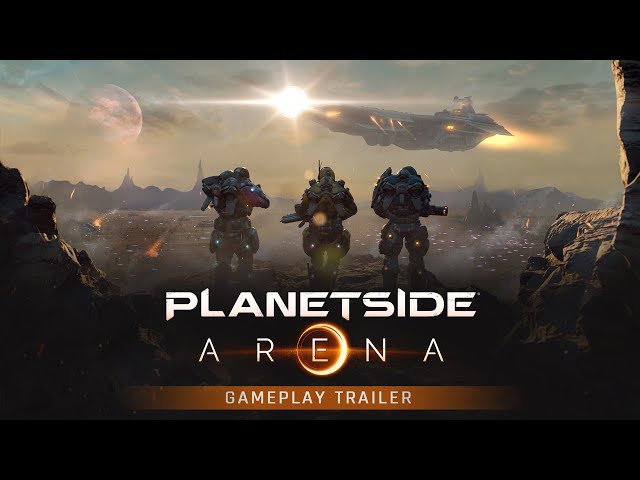 Looks fun, right? You can head to its Steam page to play for free, but there are also two premium editions which come with a range of digital goodies, and we're giving away a number of both.
The $20 Recruit Edition includes 80 standard crates and a special Alpha Strike Banner, while the $40 Legendary Edition includes a whopping 200 standard crates, a skin for the Tempest vehicle, the Alpha Strike Banner and the Alpha Strike armour set for all three classes. We're giving away 40 keys for the Recruit Edition and 10 for the Legendary, and you can give yourself a chance of winning one of these codes by entering our competition. Winners will be randomly drawn from the total pool of 50.
Interested? Just enter the competition via the widget below. Complete the one action available and you're done. We'll also need your email address so we can send you a code upon winning – we won't send you spam, we promise. Please read our terms and conditions before you enter.
While you're here, give us a Like over on the PCGamesN Facebook page, or follow us on Twitter, and we'll keep you up to date on all our future giveaways.
Best of luck with your entries! Cross your fingers for one of the Legendary editions.