PlanetSide Arena was built with lofty ambitions: massive, 1,000-player battle royale over maps of up to 64 square kilometers set in the sci-fi universe of PlanetSide 2. Sadly though, Daybreak Game Company's foray into battle royale is coming to an early close: the company has announced that servers for PlanetSide Arena will shut down January 10.
Spotted by DSOGaming, a message posted to PlanetSide Arena's Steam page by the development team Friday announced that the game will shut down due to insufficient player numbers.
"While our team set out with an ambitious vision for a game that combined the massive-scale combat and camaraderie of PlanetSide through a diverse collection of new game modes, it has become clear after several months in Early Access that our population levels make it impossible to sustain the gameplay experience we envisioned," wrote executive producer Andy Sites. "As a result, PlanetSide Arena will formally shut down servers on January 10th, 2020 at 5:00 pm (PST)."
It's a difficult call for a studio to make about a game it's working on, but ultimately probably the correct one: After peaking at 1,481 concurrent players in September, PlanetSide Arena has struggled to maintain even enough players for a single match of battle royale, dwindling to a max of 70 players at a time over the past 30 days, according to SteamCharts.
It's a shame though, because there was plenty to love about PlanetSide Arena's grandiose premise: squad-based combined arms warfare on a massive scale, as shown in the gameplay trailer from September: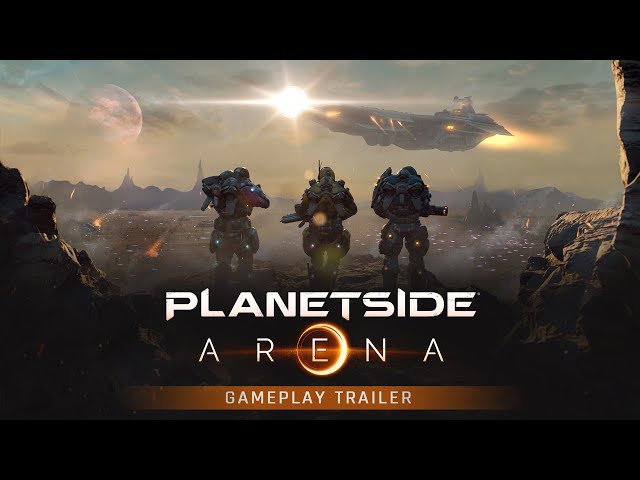 The good news, however, is that PlanetSide 2 is sticking around, and Sites says there's more to look forward to for the franchise.
"[Y]our enduring passion for PlanetSide remains the bedrock our community is built upon," he wrote. "As painful as it is to close this chapter so quickly, we remain deeply committed to this franchise, and look forward to continuing this journey through the PlanetSide Universe with all of you."
You can no longer buy any DLC for PlanetSide Arena, but you will be able to spend any in-game currency you've earned up until servers shut down January 10. All players who purchased currency or DLC for PlanetSide Arena will automatically receive a refund credited to their Steam wallets "shortly after servers shut down," Daybreak says.
If you're bummed, fret not: Here's our list of the best battle royale games on PC to tide you over while you wait for the next big thing for PlanetSide.