Update 22.1 is now live on PC for PUBG Battlegrounds, and the original battle royale game has some new tricks up its sleeve: bears. Yes, there are actual, literal polar bears in PUBG now, and you can find them guarding loot caches on the snowy reaches of Vikendi. If going toe-to-toe with bears sounds a bit too au naturel, you're in luck: update 22.1 also reintroduces the urban Deston map to the rotation.
Unlike bears you may have seen on TV, the bears on Vikendi are not nice and do not shoot magical beams of healing kindness out of their fuzzy chests. These bears want to eat you. They'll attack if you get close to them, and there are warning signs posted in the approaches to bear territory. They can be killed, but bear kills and damage stats will not be included in your stats.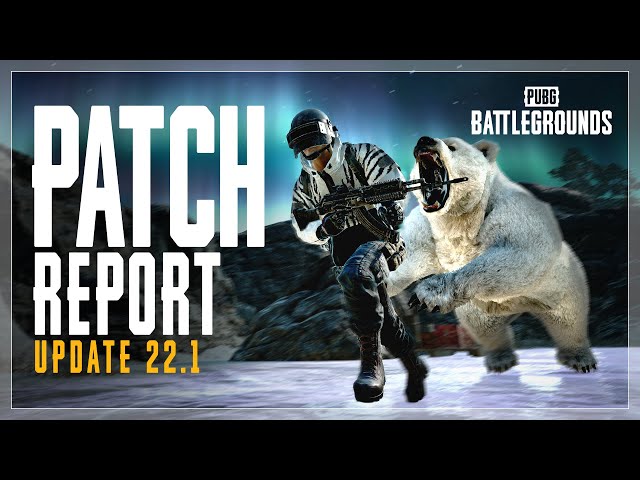 Update 22.1 also heralds the return of moonlight mode to Vikendi, which features a lovely ribbon of aurora borealis crackling across the clear night sky after its recent redesign. It's the perfect setting for being devoured by polar bears. Fortunately, you'll also be able to find the 4x thermal scope, which can help you identify targets at night or during white-out blizzard conditions.
Deston returns to normal and ranked match rotation in update 22.1, bringing the ruined coastal city back into the mix. The map initially launched in July last year and, like most PUBG maps, features its own unique gear to find and mechanics to exploit.
You can check out the full patch notes for update 22.1 on the official site. Check out the best PUBG settings for PC, then head over to our overview of every PUBG map to get some advance scouting information.