April 4, 2022: The PUBG Nier skins are now available, and they're freaking players out.
Last month it was rumoured that PUBG Nier skins were coming to Grafton's still-popular battle royale game, now the PUBG Battlegrounds x Nier Automata crossover is finally here – and it's a little pricey for anyone who wants the full set.
While Nier Automata was pretty successful for Platinum and Square Enix, the series doesn't seem to have made enough money to persuade the publisher or director Yoko Taro to make a Nier 3. Apart from a remake of the first game, Nier Replicant, the only way fans can play as 2B or the series' other characters are through crossovers with other games – like, er, Fall Guys.
The PUBG x Nier crossover includes skins based on 2B and 9S from Nier: Automata alongside Kainé and Nier himself from Replicant. PUBG's developer confirmed this after the rumour, and the event is kicking off in the game right now – although you'll have to spend a good chunk of G-coins to get all four skins, it seems.
2B and Kainé's costume sets will cost 2080 G-Coins, and Nier and 9S's sets are slightly cheaper at 1500 G-Coins – yes, the female characters cost more. The Nier Mega Bundle that contains all of these skins costs 5450 G-Coins, which is just a little shy of $50 – the price of a 6,000 G-Coins pack.
Note that all of these prices are on offer right now, so if you really want them, you should probably grab them soon – the mega bundle usually costs 7,160 coins, for example.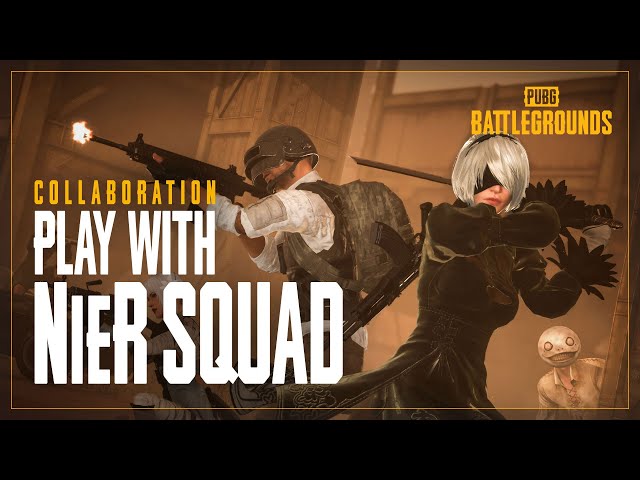 Of course, some players are actually quite freaked out by the skins, and not just because they gave 2B leggings.
This is the worst thing I have ever seen in my entire lifepic.twitter.com/b5RHDPZziw

— °𝔸𝕟𝕘𝕖𝕝𝕖𝕤° (@_Satsujinkill) April 2, 2022
The game formerly known as PlayerUnknown's Battlegrounds has had a few crossovers. It got Harley Quinn and The Joker long before Fortnite, for example – although Fortnite's was substantially less horny. Swings and roundabouts.
Nier Replicant Nier Replicant Humble Store $59.99 Buy now Network N earns affiliate commission from qualifying sales.