October 7, 2020 PUBG Corp. has published a video containing new hints about Paramo.
PlayerUnknown's Battlegrounds has a new map on the way, and now we're almost certain that it's called Paramo. Set on a plateau in the mountains of Peru, Paramo apparently holds ancient mysteries – and, we're guessing, a bunch of guns.
In late September, a series of crates were shipped out with pieces of a stone tablet and letters referencing 'Paramo,' all of which pointed to a major update. Dataminer PlayerIGN tweeted pictures of one of the crates. A wax-sealed letter from a researcher makes reference to a dig in a location called Paramo, and mentions that researchers have smashed a stone tablet into nine pieces for secret delivery. The stone shard inside the crate has lengthy lines of a mysterious language written across it, which the community is now working to decipher.
"Perhaps you'll be able to decode it and – if you can find others like you – unlock the curious backstory of our new map for season 9," PUBG Corp wrote in a message attached to the crates. The word Paramo is generally used to refer to a mountainous tropical region, usually in South America, and that indeed is where the map is set – in the Andes mountains of Peru.
The (in-fiction) letter also makes reference to helicopters flying over the dig site. A member of the PUBG dev team tweeted an image of some in-game helicopters a month ago, hinting that they'd soon be making their debut – perhaps as part of the new map.
Now, a new PUBG lore website has launched, and we've gotten a better look at the new map's locales, along with an introduction to dogged archaeologist and occultist Burton Northrop via a '90s-style documentary program called Mysteries Unknown, which is hosted by none other than Star Trek: The Next Generation's Jonathan Frakes.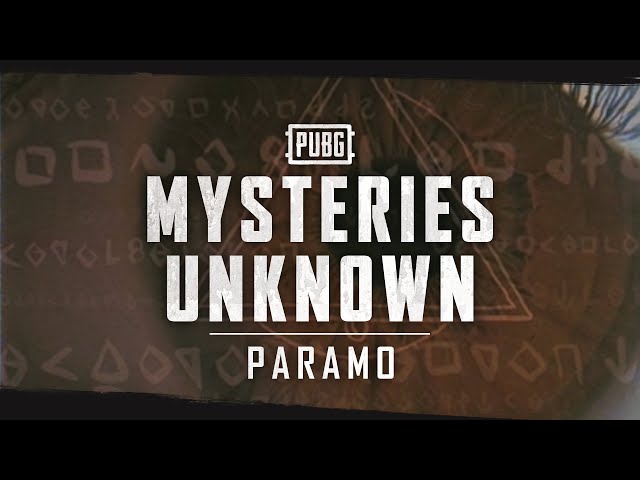 At Paramo, Northrop was apparently searching for the mythical fountain of youth, and PUBG Season 9 may indeed lead players to discovering its location – or perhaps something much more sinister altogether.
"It's a story of madness, obsession, corporate espionage, and one very, very large rock," Frakes explains, rather unhelpfully.
If you're looking for more battle royale games while we await further details on season 9, you know where to click.
Additional reporting by Ian Boudreau