Boom! PUBG Corp. has dropped an explosive new weapon to try in the battle royale game's new(ish) Karakin map. Update 6.3 has landed on the test servers, and with it a rocket launcher – the Panzerfaust.
Exclusive to the fast-paced and intimate Karakin map, the "boom tube" has been teased in PUBG season 6 clips for a while, but this will be the first time you'll get to have a play with the "powerful AoE damage tool". The launcher is an uncommon world spawn that can be discovered and picked up across the whole map, and it's guaranteed to feature in each airdrop.
It's got a pretty hefty damage radius from the point it strikes (6 metres), and like the sticky bomb, can break through many of the map's walls and objects. It's also got "zeroing options" at 60, 100 (the default), and 150 metres, and can be destroyed mid-air if struck with a bullet (or other explosions), leaving you plenty of room to get creative in how you use it.
As the developer explains, the Panzerfaust "takes up a primary weapon slot, limiting your options on the diverse terrain" of the map, and it has a pretty ferocious backblast which could wipe your squadmates out if you're not careful – so there are some drawbacks to grabbing one.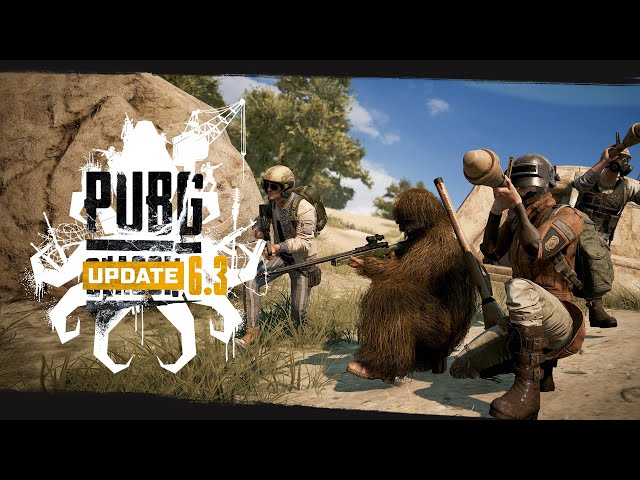 It's also a single-use weapon, so you'll need to pick your shots carefully, but with Karakin being the smallest PUBG map so far, with 64 players fighting it out in close combat, your chances of doing some impressive damage are pretty high.
There's no release date for a live launch of patch 6.3 just yet, but you can expect the Panzerfaust to arrive in-game soon. Find the full patch notes here to see what else is in store when the update drops.