December 6, 2018 Ahead of the Game Awards, Prey: Typhon Hunter has got a proper announcement trailer, along with a release date of December 11 – just next week.
Presumably not wanting to get lost in the many announcements coming at the Game Awards later today, Bethesda has posted the first official trailer for Prey: Typhon Hunter, the free multiplayer expansion for last year's Prey. The release date has also been revealed as December 11, just next week.
Prey's free Typhon Hunter mode was announced at E3 and scheduled to launch over the summer, although clearly it missed that window. The developers previously said that the update was set to go live before the end of the year, and the trailer finally confirms that.
The teaser yesterday was just a brief gif, zooming out from an desk that matches the decor of Prey to reveal a drinking bird toy dipping down into a glass of water. It was clearly part of a longer CGI trailer, which is the one we got today. As suspected, either the glass of water or the bird are meant to be one of Prey's Mimics.
That fits in with the theme of Typhon Hunter, where five players as Mimics attempt to wreak havoc and hide from a single human character. The 5v1 mode is inspired in part by the prop hunt modes in games like Garry's Mod, and has been a long time coming.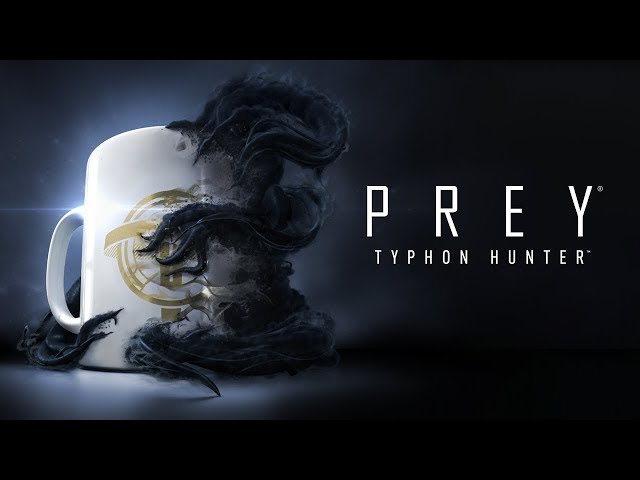 Despite missing its original release window, Prey: Typhon Hunter will be out next week, barely before the end of the year as promised. The mode will arrive on December 11 as free update for existing Prey or Prey: Mooncrash owners – in contrast to Mooncrash itself, which was a paid expansion.
Perhaps the biggest surprise is that the trailer was released before the Game Awards show. After the teaser yesterday most people, including ourselves, expected to see Typhon Hunter revealed there. We guess that, much like Ubisoft with the latest Far Cry's reveal, the Prey team wanted a bit of hype in advance of the event.