Prison Architect is about to get another major expansion. Titled Island Bound, the simulation game's incoming content drop adds a "tropical getaway they never asked for", as well as bunch of new buildings, customisation and security options, construction opportunities, and a new way in and out of your compounds without needing access roads – helicopters and ferries.
That's according to a press release, in which Paradox Interactive says the Island Bound expansion – the first "all-original, full-fledged, content expansion" for the game since the publisher scooped up the IP in 2019 – "integrates seamlessly with Prison Architect's existing gameplay". Its new features include all-new logistics by sea and air – that is, you can now incorporate ferry and helicopter-based transport that can deliver both supplies and inmates to "docking areas around your compound". You'll just need to keep an eye on any extra contraband that might slip through these new routes.
Plus, the Island Bound expansion adds two pre-made maps to use based on a famous real-world location: Alcatraz Prison and Alcatraz Island.
The expansion also adds the chance to "chain link up" – that is, boost your venue's efficiency by connecting chosen deliveries to specific points, like docks, helipads, and roads. "You can even toggle what services are available to each delivery point within your compound," the studio says.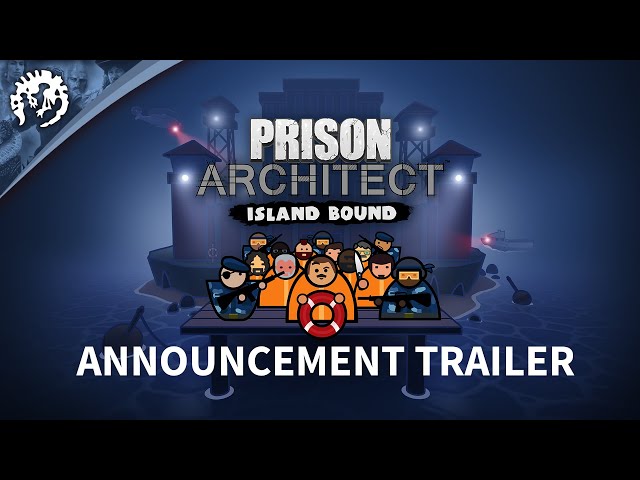 In addition, the pack brings "supermax security", with new objects that make delivery and prisoner searches easier, and the option to call in "Air Firefighters, Elite Ops Teams, and Air Paramedics" if things get a little "out of hand". There's also a bunch of new nautical-themed tiles and objects to use, as well as moats, rivers, and lakes.
Prison Architect: Island Bound arrives June 11.