Well this is somewhat unexpected: a trailer has arrived for Project CARS 3, the general-purpose racing game that's about driving many, many cars. The third Project CARS is due out this summer, and it'll be hitting PC, Xbox One, and PlayStation 4.
It's unexpected because for one thing, this is the first anyone seems to have heard of it, and second, because it might stand to reason that a dazzling racing series might want to hold off until the next console generation to launch. Regardless, Project CARS 3 will be out this year, and soon.
The trailer below, which you can watch in crisp 4K, shows off a taste of the action: an AMG Mercedez-Benz GT R coupe squares off against a brand new Acura NSX for a combined 1,100 horsepower on the asphalt. These are joined by more cars for some midnight club-style unlicensed races in the city before taking to the tarmac for some good old-fashioned American stock car racing. There are a few dramatic collisions that give the impression of something a bit Need For Speed-flavoured, but that's just as likely as anything to be a bit of flash to jazz up the reveal trailer.
Speaking of which, here it is: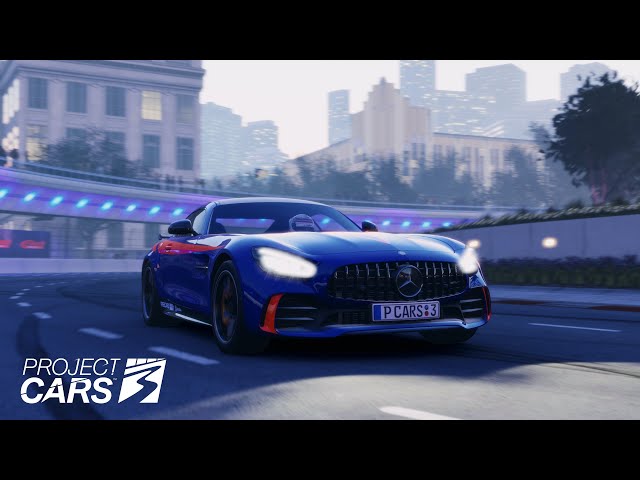 In the past, Project CARS has hewn more toward the sim side of the racing equation, and that doesn't seem to be changing substantially this time around – although GamesRadar+ notes that Project CARS 3 includes a host of difficulty adjustment options that provide scaling rewards depending on the number of assists you decide to use.
There's no fixed Project CARS 3 release date set yet, only that it will be launching sometime this summer. If you're looking to dust off that steering wheel and hit the track, check out our list of the best racing games for 2020.