Project Resistance was revealed by Capcom earlier this month, and the gaming world remains a little divided over it – or ambivalent, at worst. On one hand, it's a brand new Resident Evil game using the RE2 remake's game engine, and an interesting concept to boot. On the other hand, it's a Resident Evil multiplayer game, and those don't tend to go that well.
Hopefully this latest video released by Capcom will change a few Resident Evil fans' minds. We've already had a short look at some Project Resistance gameplay in the first trailer, but now we're getting our best look yet at the game – as Capcom has posted a full five-player match on YouTube.
The video shows four of the match's five players in a split-screen view, including the Mastermind in the top right. This is the player working against the others, who places various monsters and traps along the way – and even takes control of creatures at certain points, such as the intimidating Mr. X.
However, things may have not gone as Capcom planned, as the video currently has a lot more dislikes than it does likes. At the time of writing, it has 670 Likes and 998 Dislikes – roughly 50% more on the Dislike side. It's hard to tell if players just don't like the concept and are upset that it's not single-player – but there are certainly legitimate complaints to be had to. Check it out below.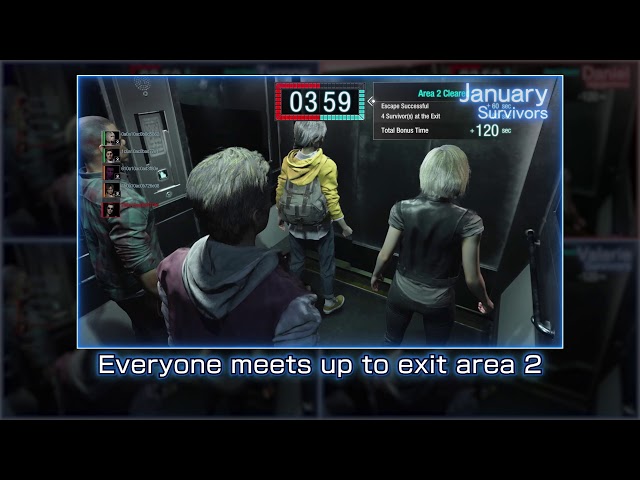 For starters, the main problem a lot of players have is that the Mastermind character never shuts up. He's constantly making quips and threats, which grows tiring very fast – and this is only one match. Despite having four players running around the locations don't seem much bigger than a single-player Resident Evil game, and the Mastermind can seemingly spawn monsters right in front of the players. The UI's a bit of a mess, too.
It should be pointed out, of course, that this is presumably all just gameplay from the upcoming closed beta, and so not the final product. Furthermore, Capcom has made it clear that this is only a "project" right now, which may not even make it to a full game release.
We'll find out if players are more impressed with Project Resistance when the beta goes live October 4 – although only on consoles, sadly.