Looking forward to the Prologue release date? If you're a fan of PUBG: Battlegrounds and you've been keeping an eye on PlayerUnknown himself, then chances are you're desperate to find out what Brendan Greene is up to. Well, you're not alone.
From what we've seen and heard so far, it appears that Greene will be leaving his battle royale roots behind him to create the foundations for new and innovative open-world games. Prologue is, at its core, a pay-what-you-want tech demo that'll feature a huge open world that you can explore at your own pace. But what it means is much, much more – especially if his team can pull it off.
Prologue release date speculation
When is Prologue coming out? Well, the honest answer is that we still don't know the Prologue release date. When it was announced way back in 2019, a website was set up, asking fans to register their email addresses for future updates. Three years on, that website is still live and the email still states that "the game has some time to go before we are ready to share more."
We know PlayerUnknown Productions is still working on Prologue because Greene has talked numerous times about how it is the proof of concept work for Project Artemis, his ambitious attempt to make a planet-sized open world in which players can create their own destiny.
When it'll arrive though is anyone's guess. Given PlayerUnknown Projects regularly pushes out development updates on Artemis – something that clearly isn't ready to be shipped – it's unlikely we'll see Prologue released in 2023.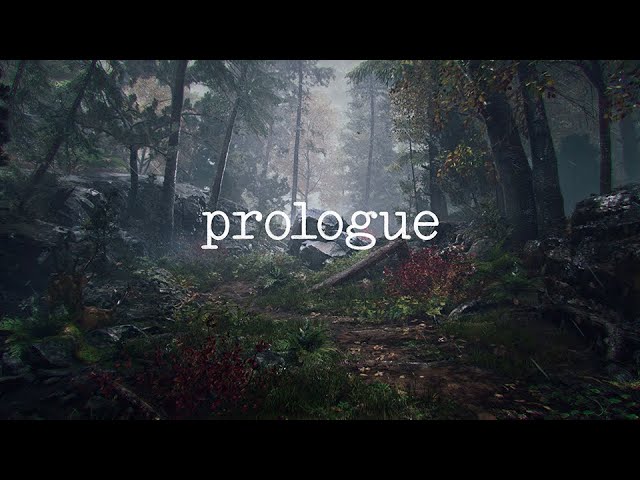 Prologue trailer
The only Prologue trailer we have is the teaser trailer shown at The Game Awards in 2019. In it, we see a forest, covered in ferns, broken trees, and rocks, getting battered by the wind and the rain. Within seconds, this turns into thunder and lightning, and the camera – portraying a person's point of view – moves erratically as dogs begin barking in the background.
It doesn't offer us much, but it does fit with the description Greene gave of the game: a single-player adventure which requires players to survive long enough in the wilderness and find a route to the nearest airfield.
Prologue news
All in all, Prologue remains shrouded in mystery. We know it's part of Project Artemis, an incredibly ambitious project, and we know that the main aim of the game is to survive the wilderness. But what other bits of information can we glean from the internet and the few interviews Greene has done?
Firstly, we know that the world will be 64x64km and features a realistic weather system. The map will be generated with every new game and you'll be given a location to find and some tools to survive. Secondly, PlayerUnknown has confessed that the game might be a bit "boring" in an interview with GamesBeat. He admits that lighting fires, boarding up windows, and keeping warm isn't for everyone and that Prologue is being created as a testbed for something much, much bigger.
This desire to create a gigantic world has come from playing games like DayZ, where edges of the map often limited his gameplay. He wants to create a world in which vehicles actually impact the game and finding another player's base takes time, rather than mere seconds. In short, he wants to create something where your actions have consequences and Prologue will enable that.
It's unclear how much of these ambitions will be in Prologue, but given what PlayerUnknown's Productions is trying to achieve here, it would be surprising not to discover some of these little nuggets. We also know that the studio isn't reliant on the commercial success of Prologue. In the same interview, Greene notes that the team already has funding for Artemis so they have a "chance to show off and bring people into the fold a lot earlier."
Beyond that though, the Prologue release date remains a mystery. We're still waiting to find out more about the game, but while you wait for more information, why not check out our guide to the best survival games? Perhaps you'd rather create your own adventure in one of the best sandbox games instead? Who knows, it might help you improve your survival skills for Prologue.