Psychonauts 2 is the long-awaited sequel to Double Fine's first and most popular game, but fans are going to have to wait even longer for Raz's return – as the studio has just announced that it's delaying the game's release until next year.
If you missed the Microsoft Xbox conference at E3 2019, the platform holder revealed that it had bought Double Fine Productions – and Psychonauts 2 would now be a first-party Microsoft game. This was particularly good news, as the game's previous publisher Starbreeze is currently going through some severe financial issues right now and was probably going to drop it.
Now that Microsoft owns Double Fine and is publishing Psychonauts 2 there's not any danger of that, and it means that the game has more resources than it did before to be an even bigger game – but the downside is, of course, that it'll take longer to make. The developer broke the news to the game's backers on Fig earlier today.
"We're now targeting next year for release," the Fig update reads. "We know it's always disappointing when you have to wait a bit longer, but we also know that you are an amazing, supportive bunch, who – just like us – want the game to be as good as possible. So we're hopeful you'll understand!"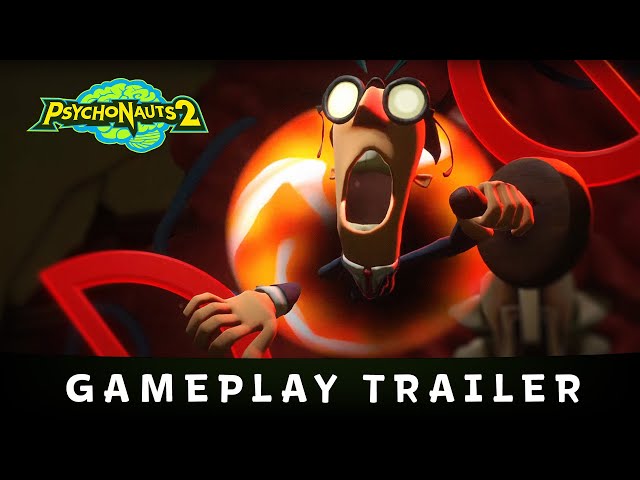 In general backers in the comments section seem supportive of the delay to 2020 as long as it results in a better game, although there is still unease about the ramifications of the previously independent studio selling to Microsoft. In the update, Double Fine also confirms that despite being a Microsoft-owned studio now, Psychonauts 2 will still be coming to PS4 – as promised.
Related: Check out the best action-adventures on PC
As for Psychonauts 2 itself, the update also shares a stream of the E3 Coliseum interview with studio head Tim Schafer and Jack Black – which also showcases a full playthrough of the new level teased in the E3 trailer above. We also spoke to Schafer at E3 about the game, and he confirmed that it wouldn't be "exactly the same thing" as just a Psychonauts sequel. "You just can't play the same song again and have them like it just as much."