Rage 2 comes out May 14, which is just around the corner. And while it has a big open world to tear around in raising Cain, Bethesda has plans for post-release content for the rest of the calendar year and beyond.
A new Rage 2 content roadmap went up on Bethesda's site Friday, and it breaks down the next few months of free inbound content. There's a steady stream of 'Wasteland Challenges' on the way, which give the player community a collective goal to work toward. If it's completed, everyone will get a prize, such as a nifty new weapon skin. If you're familiar with the community bounties from Dying Light, these seem to be a similar deal.
Rage 2 will also see the addition of limited-time 'World Events,' and these look pretty interesting. The first, due later this month, is called 'Bring The Ruckus,' and will presumably involve Ruckus the Crusher, a giant mutant voiced by Andrew WK. June's World Event is called 'Check Yourself Before You Wreck Yourself,' which introduces a new pilotable mech.
July will see a World Event called 'Global Worming.' What that could mean, I have no idea.
Click for massive worm.
Oh, come to think of it, maybe it has something to do with that colossal sand worm.
In August, Bethesda will hold another World Event called Mutant Derby, which I can see being a grand old time, especially given the wildly entertaining high-speed combat from Avalanche Studios' Mad Max.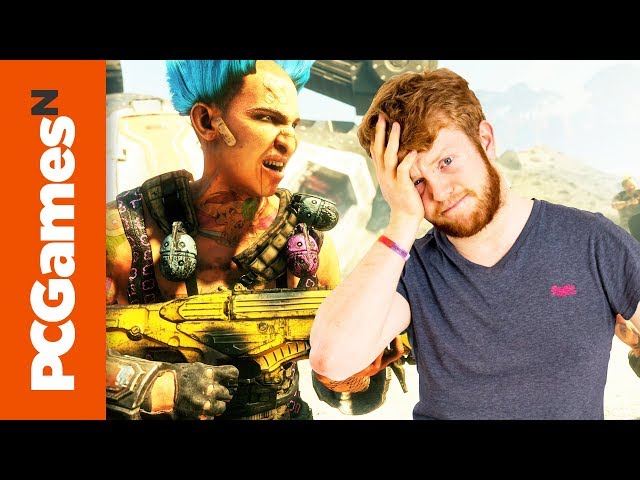 All that stuff will arrive free for everyone playing the game. In August, however, Rage 2's first paid DLC expansion will arrive, and that's called Rise of the Ghosts. Bethesda says it'll include a new story, a new enemy faction, plus new weapons, abilities, vehicles, and explorable areas.
Rage more: Our guide to all the Rage 2 nanotrite powers
The next piece of paid DLC is slated for November, and it's another new story with its own new weapons and enemies and places to see.
Sounds like this wasteland will stay pretty busy for the foreseeable future.