Update, October 25: Rainbow Six Siege's Halloween event, Mad House, is out today.
Rainbow Six Siege's Halloween event has now begun. A player posted a screenshot to Reddit earlier today revealing that the event would begin today, and Ubisoft has recently posted a short trailer confirming that the event is now live.
The Mad House event offers a new playlist where attackers will choose between Ash, Thermite, Buck, Hibana, and Finka while defenders will pick from Mira, Vigil, Valkyrie, Jager, and Pulse. All those characters will be outfitted in Halloween skins, and matches will take place in a spookily redecorated version of House.
The new Crimsonveil Collection will bring new skins for five operators, and the 2017 Halloween skins have returned as well. You'll have opportunities to pick up free Crismonveil Packs via Halloween challenges, too – follow that link for details.
As well as the changes to house, some scary skins leaked all the way back in August – Jager, Vigil, Thermite, and Valkyrie will all be getting new Halloween cosmetics. Since the House leaks, however, Rainbow Six news had been pretty quiet, but the official account posted a trailer showing off more details around the Mad House event earlier today.
Including those skins, there are 22 Halloween-themed cosmetics, all of which should be available now.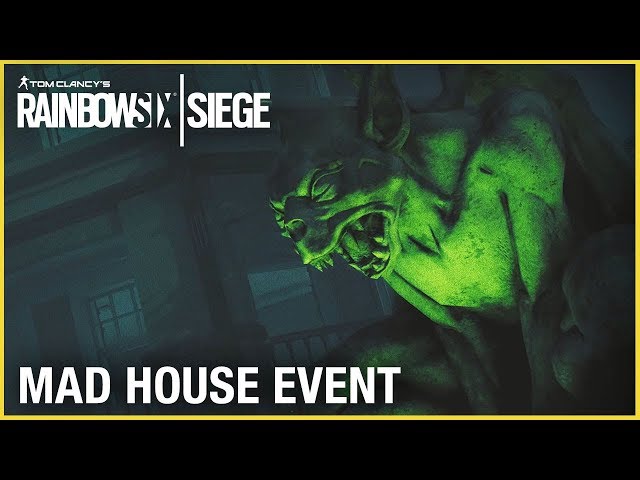 You can get a closer look at the new skins, as well as the changes to House, in the video above. Mad House will run from today until October 31.