They may have been masquerading as premium cosmetic collections, but Rainbow Six Siege's premium event packs were loot boxes, plain and simple. You buy a pack, open it, and hope you get one of a potential 20-odd items. Worse still, you probably end up getting an item for a character you don't play, or worse, a weapon charm. Snore. So, however you feel about the arrival of yet another monetisation model, it's hard to deny that Ubisoft's decision to drop loot boxes in favour of the Road to SI Battle Pass is the right move for the tactical FPS as it enters its fifth year of service.
Whichever way you look at it, the Road to SI Battle Pass offers the best value for money of any microtransaction in Siege to date. For 1,200 R6 Credits ($13.99/£7.99), which is significantly less than the cost of a single Elite skin, you can earn seven pieces of headgear, seven uniforms, nine weapon skins, eight charms, nine Alpha Packs, five Renown boosters, and 600 R6 Credits – provided, of course, that you complete all 35 levels. Better still, if you already own the Year Four Pass then it only costs you 840 R6 Credits, and your progress is faster.
To make the comparison as clear as possible, that's 33 cosmetic items for under $15, whereas the most recent event-based premium pack collection, Doktor's Curse, offered 27 cosmetics for just shy of $70. Even if you just grind through the free track of the Road to SI Battle Pass you'll still earn eight cosmetics.
Monetary value aside, Rainbow Six Siege's Road to SI Battle Pass also offers something the previous map makeovers and experimental modes didn't: lasting appeal. As fun as the hunters vs. trappers gameplay of the Doktor's Curse game mode was, it grew stale after a few games. The mode was repetitive and totally alien to Siege's core gameplay, effectively sidelining an entirely new game mode to the status of an arcade curio. The new Stadium map certainly has its issues – it's packed with spawn-peeking opportunities and the kill house aesthetic makes callouts futile – but it plays like Rainbow Six Siege, with a competitive ruleset and a near-infinite number of ways to attack or defend each objective.
The addition of bulletproof glass panels to Stadium gives veteran players a new mechanic to wrap their heads around, while unlocking all 52 Rainbow Six Siege operators in the new playlist lets first-time players test out other ops before buying them. And when you do finally grow weary of playing on the same map and wish to return to ranked, you will still earn progress towards your battle pass.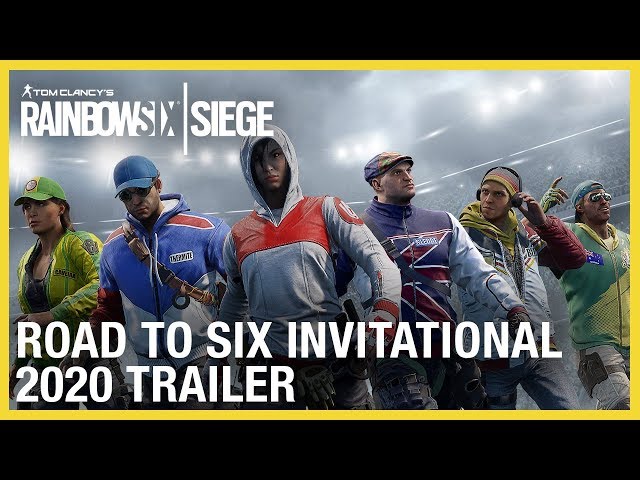 This is why the Road to SI event won't fizzle out within a weekend. For players it means unrivalled value for money, and for Ubisoft it's the ultimate marketing vehicle for its flagship esports tournament, the Six Invitational 2020. Everyone wins.
Before the Road to SI Battle Pass was revealed in full, the playerbase was cautious that the release of a season-length battle pass alongside the Year Five Pass would represent a monetisation creep. But if Ubisoft rolls out a similarly value-packed model when the next season kicks off it's tough to see how fans could possibly complain.