August 14, 2019 The names of the two new operators coming in Ember Rise have been revealed as Amaru and Goyo.
It's always a leaky path to a new Rainbow Six Siege season, and if you've been following along it should come as no surprise that Year 4 Season 3 is now officially known as Operation Ember Rise. Ubisoft announced the title earlier this week, along with a bit of teaser art which gives us our first real glimpse of the new Ember Rise operators.
The teaser shows the two operators sitting near a campfire. A woman with short hair and a red headband is handing a mug down to a male character, and the art lines up very nicely with previously leaked concept images. Ubisoft has already confirmed in the Year 4 roadmap that these operators will hail from Peru and Mexico.
Since then, it looks like both the names of the two new Ember Rise operators have been leaked – as Amaru and Goyo.
This is according to Siege YouTube channel 6News, who cite a Russian Rainbow Six Twitter feed that seems to casually reveal both of the operators' names. It also shows a better look at both new characters in a cleaned-up 6K version of the Ember Rise concept art.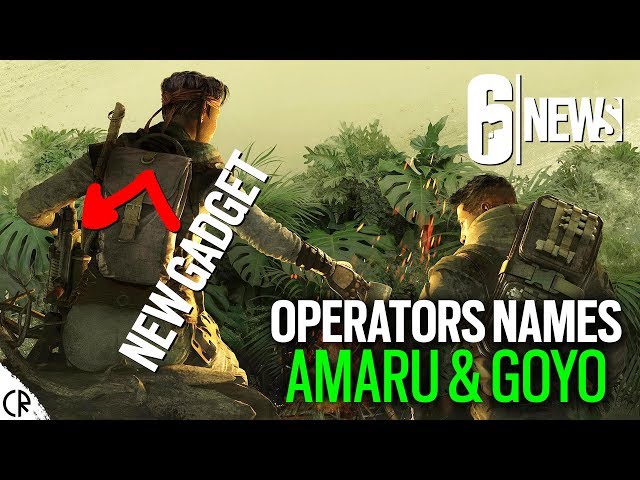 .be
The Ember Rise name also fits in with early hints on the gadgets of the two Y4S3 operators. One is likely some sort of flame gadget – Ember – while the other is expected to be a grappling hook – Rise. You can just about seeing the gadgets on the backs of the pair in the picture above. Goyo seems to be the male operator with the flame shield, and Amaru is the female character with the grappling gun.
We'll see plenty more this weekend at the Raleigh Major Finals on August 18. You can also expect a reduced ranked map pool and a rework for the Kanal map as part of the new season. We'll find out all the details very soon.